For mange mange måneder siden skrev vi om den fantastiske fjernbetjening NEEO. Der lovede ejeren den på markedet inden sommer. Sådan gik det ikke, og nu er der nyt!
På CES 2016 i Las Vegas besøgte vi NEEO, der forrige år havde stor succes med en crowdfunding kampagne for deres ultimative fjernbetjening.
Nu har direktøren for NEEO Raphael Oberholzer nyt, og selvom det ikke udelukkende er godt, så er det bedre end ingenting.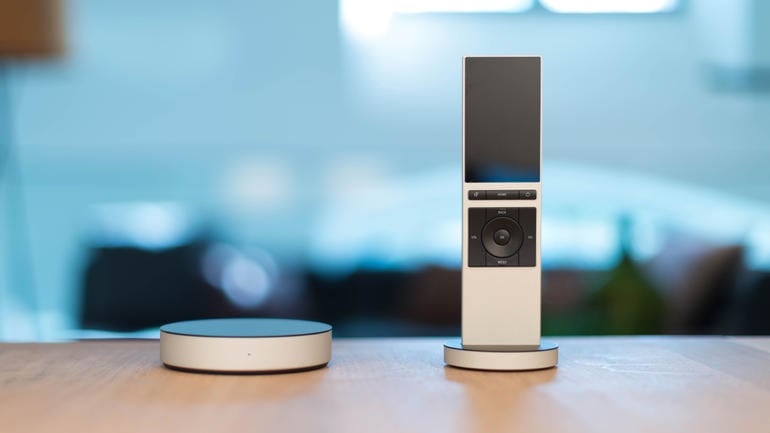 Ny investor
NEEO har i forbindelse med det endelige design brugt mange penge, men har fået en ny investor, der gør at de nu kan færdiggøre og levere de mange bestilte NEEO fjernbetjeninger.
Men det bliver ikke lige med det samme, og for mange betyder det nok at NEEO nok først kommer frem omkring juletid i år.
I marts 2015 fortalte NEEO ellers til deres kunder og backers at fabrikationen af NEEO fjernbetjeningen var startet.
Manufacturing has started! https://t.co/7CSQbkO4tY #Update10 #NEEO pic.twitter.com/oIJ2qMEXgh

— NEEO Inc (@NEEO) March 31, 2015
Nedenfor kan man læse den fulde Juli opdatering fra NEEO.
Dear Friends,
I hope you are enjoying some nice, warm summer days.
Today is different
Until today updates included always the highlights of the things that go well – but also the major challenges we were facing. Today is different. Remember the remaining issues with the buttons? Well, finally I'm extremely-super-happy to announce that things are solved! The remotes that I have in front of me right now are exactly what we were aiming for when we started the production process many, many months ago. I have now used these latest NEEOs for a couple of days and they feel exactly right. Man, I was just dreaming about this two and half years ago. Back then I had no clue if this is somehow reachable for us. Back then there were two of us in our small studio brainstorming and looking at some of the high quality products we love the most and deciding that we will start NEEO and would try to find a way to create truly magical devices. We have set the goals very, very high. I have to admit this did not make our lives easier during the last years. Today, with an extremely talented team of 20 passionate software engineers, hardware engineers, production managers, biz developer plus operational staff in Asia, partners and important helpers all over the globe we have finally reached the product quality we were dreaming about! I hope you understand how huge this is!
Those who believed in us
There is even more good news for all those who believed in us: We have sent samples of the latest NEEOs to some investors. Almost all of them came up with amazing offers. We have decided to accept one of the offers and had to turn down the other offers. We will talk about that in more detail once the deal can be publicly mentioned. For now, this just means NEEO receives a big boost that will allow us to work on our dream in an even larger scale. Thank you so very much to everyone who was motivating and supportive!! We could not have done it without you!! It feels right working super hard to create exceptional devices for you!
Rough timeline
Here is the latest update on the steps that are left before your units can ship:
Completing hardware production tests (board level tests, unit tests) – If you are interested in this check out last month update that goes into details on that topic.
Next (and most certainly last) hardware production verification run – part of these units are planned to become super-early-birds and single-digit serial number units.
This will happen during the next months. It's still hard to give you a precise shipping date. But you can imagine we look forward to announcing it as soon as the units are ready for shipping in our warehouse. A last bit of patience is required and you will be highly rewarded. Thanks for your support!!!
Thanks for reading and being part of NEEO
You can look forward to things like: accessing your Spotify library instantly, seeing what's playing (including high-res cover art of your music) in the most convenient way, controlling your smart home gear, controlling your HUE or other smart lights and all your AV gear and thousands of other things in a very smooth way with buttons that feel just right.
I don't want to tease you too much but really have to say how good this feels! I'm thrilled to get NEEO into your hands.
Raphael