Panasonic har løftet sløret for deres 2017-modeller LED TV. Her er et overblik.
Panasonic har løftet design og matrialer på dette års lineup af LED TV, og puttet godt med tekniske finesser i.
De nye TV kommer med HDR 10 (High Dynamic Range) for HDR fra Netflix, Amazon, UHD Blu-ray m.fl. og HLG (Hybrid Log-Gamma) for HDR fra TV-distribution.
Flagskibet er EX780-serien, og derefter følger UHD-modelserierne EX700, EX600 samt 'Full HD'-serierne ES600 og ES500.
Panasonic fremhæver at deres 4K HDR gengives med et minimum af forsinkelse (inout lag) hvilket gør lige disse TV velegnede til gaming i HDR og 4K.
Herunder Panasonics beskrivelse (på engelsk) af de nye modelserier.
Se også: Panasonic: Vores fire nye OLED TV bliver ny reference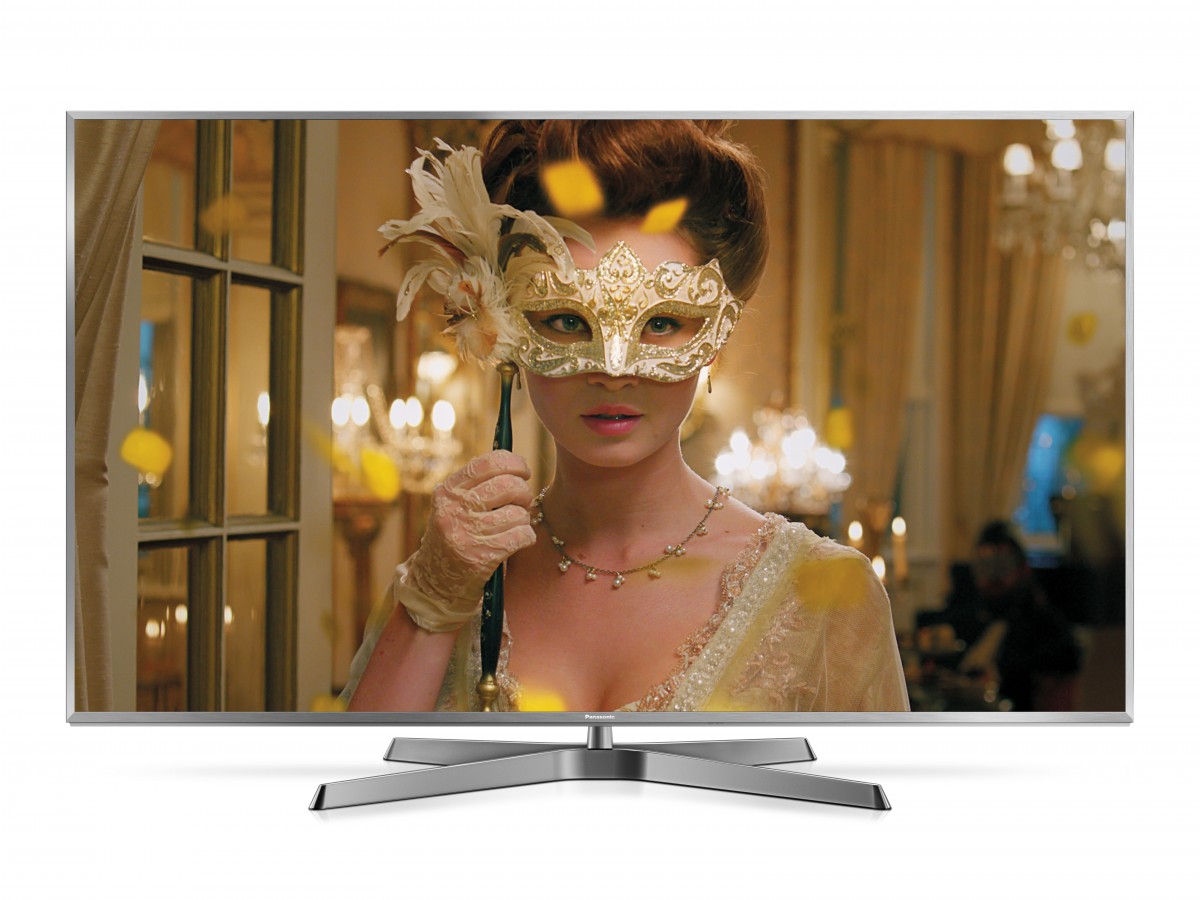 EX780: Next-generation, ultimate picture quality true to the filmmakers' vision
The 2017 LED range is headed by the EX780 flagship model and is available in 75-inch, 65-inch, 58-inch and 50-inch versions.
It features a new Cinema Display designed to show exactly what the filmmakers intended by combining wide cinematic colours, enhanced local dimming for inky blacks with subtle gradations, and outstanding levels of brightness.
Proudly bearing its 4K Pro HDR hallmark, the EX780 has a Super Bright panel with Supreme Contrast and is powered by the same Studio Colour HCX2 processor as Panasonic's pro-grade OLED TVs.
Benefits of the newly developed chipset, which has been tuned by experienced personnel at the Panasonic Hollywood Lab, deliver the most accurate colours ever thanks to a colour-correcting system which includes the use of professional 3D Look Up Tables.
As with the OLED models, every brightness step has a complete database of colours stored on the chipset to ensure that the most accurate colours are always displayed, even with the most challenging of material.
Thanks to the Studio Colour HCX2 processor, picture quality is boosted by Digitally Enhanced Local Dimming of the LED backlighting, which combines fine control of the physical backlight operation with additional processing to deliver better localisation of black levels and class-beating HDR images.
The EX780 also includes Panasonic's all-new HDR Brightness Enhancer feature designed to optimise HDR picture quality in brightly lit rooms.
Dark scenes, which can be difficult to see in these conditions, are optimised so as to increase in the luminance of their low brightness areas, thus allowing the scene to be enjoyed as it was intended, even in a brighter environment.
The EX780's super-fast panel with 2,400Hz processing is equipped to eliminate distracting judder from fast moving scenes such as sports and action movies and display them with ultimate clarity and smoothness.
All EX780 models have been crafted using the same Art & Interior design ethos as Panasonic's flagship OLED TVs that succeeds in being both stylish and unobtrusive. Panasonic has pushed the envelope of design even further with its innovative Switch Design.
It allows the 50-inch and 58-inch models to be fixed in any one of four vertical positions, while a swivel option on the 50-inch, 58-inch and 65-inch models gives even more flexibility for achieving the perfect viewing angle. The Switch Design incorporates a cable management solution which ensures all wires are neatly hidden from view in the pedestal's central pole.
Operating the EX780 is a pleasure thanks to Panasonic's My Home Screen 2.0 interface that features clear, colourful icons in a dynamically responsive carousel.
It's easily customisable and provides a quick and intuitive means of finding content from disparate sources such as broadcast channels, web pages, apps and external devices.
New features include favourites folders for multiple users, a My App button on the remote that can be customised for faster access to favourite content, and a revamped Media Player app that supports 4K HDR10 and HLG content.
EX700: Amazing 4K HDR images and a unique design
Available in 65-inch, 58-inch, 50-inch and 40-inch screens, the high-end EX700 4K HDR series boasts fast 1,600Hz processing for excellent picture quality and flicker-free, clear motion.
Local dimming married with a Bright Panel, Brilliant Contrast and new Advanced Colour Processing ensure that the EX700 can both process and display a truly natural HDR picture from HDR10 and HLG sources with exceptional colours and particularly impressive levels of detail in both high-brightness areas and dark shadows.
With a fetching Art & Interior bezel that's fashioned in premium metal, the EX700's Switch Design also allows the user to adjust the pedestals to be set to the full width of the TV or used in a narrower setting according to the width of the table top.
The elegantly curved pedestals can even be reverse-orientated according to aesthetic preferences, giving users four different pedestal settings to choose from.
Like the EX780, the EX700 is proudly using the Panasonic's user-focussed My Home Screen 2.0.
EX600: Bigger and faster than ever, and now with HDR
With a High Contrast panel, Advanced Colour Processing, high brightness and adaptive backlight dimming on the EX600, for the first time Panasonic now offers the benefits of HDR on all of its 4K screens.
Another first is the availability of a 65-inch screen size at this tier, with 55-inch, 49-inch and 40-inch versions also on offer. With faster 1,300Hz processing the EX600 is adept at handling fast-moving action scenes.
The EX600 has My Home Screen 2.0 on board for ease of use, while a new Art & Interior frame is elegantly crafted with a Switch Design pedestal on the 65-inch and 55-inch versions that, like the EX700, allows the width to be adjusted according to preference.
ES500: Full HD with refinement
Headlining the Full HD line-up, the ES500 offers faster, 600Hz processing for smoother action images and is available in 24-inch, 32-inch, 40-inch and 49-inch incarnations.
Improved design is also a significant feature, with a premium-quality metal pedestal and elegant new Diamond Cut bezel that lends the ES500 an air of refinement deserving of its smooth, bright pictures.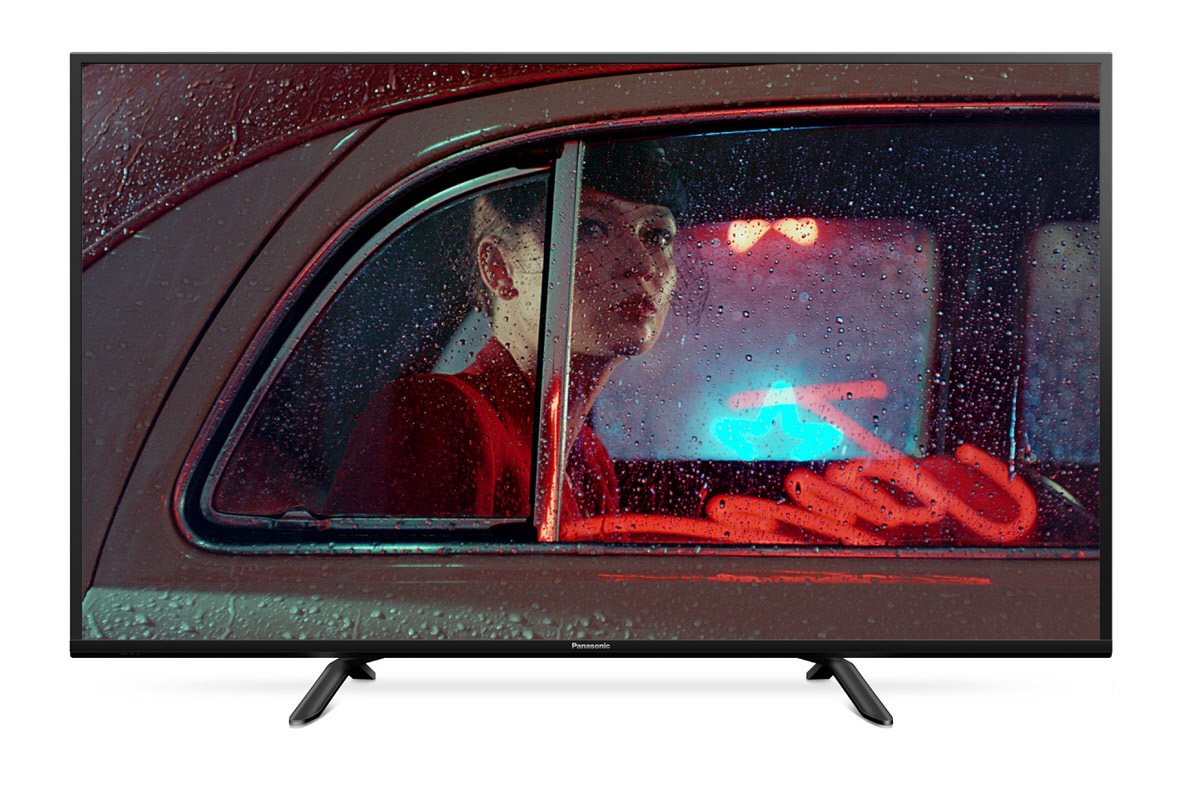 ES400: A bright picture and easy-to-use smart features
With adaptive backlight dimming and a 400Hz High Contrast panel, the ES400 delivers deep blacks in dark scenes and plenty of punch in bright scenes.
It also allows you to stream TV elsewhere in the home for viewing on a smartphone or tablet.
Panasonic LED TV line-up Summary:
Opsummering
EX780: Premium Picture Quality With "Swivel & Lift" Design (75-, 65-, 58-, and 50-inch)
– 4K UHD LED TV with 2400Hz (BMR) – cutting-edge Cinema Display for premium picture and motion quality
– Studio Colour HCX2 Processor – professional 3D look-up tables deliver accurate colours for Hollywood Cinema Experience
– Super Bright Panel – high transmittance panel with ultra-efficient backlight produces clear bright images in HDR
– Enhanced Local Dimming – rich gradation thanks to high quality backlight control and targeted optimization
– Switch Design – gives you flexibility and harmony for your lifestyle thanks to a unique, "Swivel & Lift"*1 pedestal
*1 Lift function is not available on 65", swivel and lift function is not available on 75"
EX700: Outstanding HDR Images Meet Elegance and Flexibility (65-, 58-, 50-, and 40-inch)
– 4K UHD LED TV with 1600Hz (BMR) – high-performance panel delivers smooth motion clarity and supreme performance
– Wide Colour Spectrum – a wider colour range lets you experience more natural scenes and an enhanced viewing experience
– High Dynamic Range (HDR) – get ready for life-like images that are much closer to the way your eyes see the real world
– Local Dimming – rich gradation thanks to high quality backlight control and optimization
– Switch Design – gives you flexibility and harmony for your lifestyle thanks to a smart, adjustable pedestal*1
*1 Depending on screen size, two styles for 40"
EX600: Brilliant 4K HDR Images and Flexible "Switch" Design (65-, 55-, 49-, and 40-inch)
– 4K UHD LED TV with 1300Hz (BMR) – advanced 4K panel for excellent picture quality and clear motion
– High Dynamic Range (HDR) – get ready for life-like images that are much closer to the way your eyes see the real world
– Adaptive Backlight Dimming – enjoy crisp dark scenes and high contrast thanks to the constantly optimised backlight
– Switch Design – gives you flexibility and harmony for your lifestyle thanks to a smart, adjustable pedestal*1
– My Home Screen 2.0 – intuitive easy-to-use interface with powerful media player
*1 Depending on screen size, two styles for 40"
ES500: High Contrast Images with Extensive Smart Functionality (49-, 40-, 32-, and 24-inch)
– Full HD*1 LED TV with 600Hz (BMR) – high-speed panel for great motion picture quality
– Swipe & Share – share and stream pictures, movies and music from your iOS and Android smartphones via the Panasonic TV Remote 2 app
– Adaptive Backlight Dimming – enjoy crisp dark scenes and high contrast thanks to the constantly optimised backlight
– In-house TV Streaming – place the TV anywhere in your home and enjoy programmes streamed from a dedicated server
– My Home Screen – customise the start-up screen to quickly access your favourite apps or the App Market
*1 Depending on screen size, 24" and 32": HD Ready
ES400: Full HD Smart Entertainment with Classic Design (49-, 40-, and 32-inch)
– Full HD*1 LED TV with 400Hz (BMR) – enjoy clear motion quality and bright picture in Full HD resolution
– Swipe & Share – share and stream pictures, movies and music from your iOS and Android smartphones via the Panasonic TV Remote 2 app
– Adaptive Backlight Dimming – enjoy crisp dark scenes and high contrast thanks to the constantly optimised backlight
– In-house TV Streaming – place the TV anywhere in your home and enjoy programmes streamed from a dedicated server
– My Home Screen – customise the start-up screen to quickly access your favourite apps or the App Market
*1 Depending on screen size 32": HD Ready
Se også
Panasonic: Vores fire nye OLED TV bliver ny reference