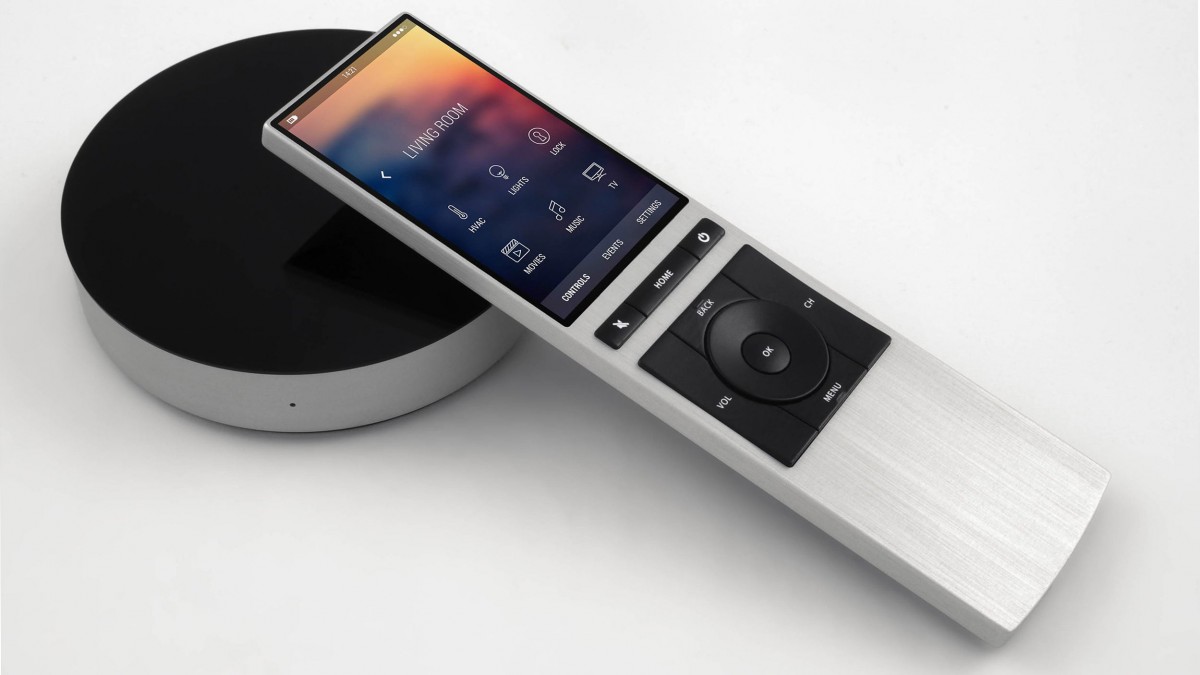 Så er der godt nyt til ejere af NEEO multi-fjernbetjeningen. Efter at have ventet nogle måneder er der den nye store firmwareopdatering klar. Den kommer senere i dag.
I et blog-oplæg på Planet Neeo fortæller Raphael Oberholzer, der er stifter og direktør fro Neeo, at de endeligt er klar med en stor opdatering, der bl.a. løser mange af de problemer folk har haft med bl.a. Sonos.
Versionen hedder 0.48.31, og er klar på din Neeo app.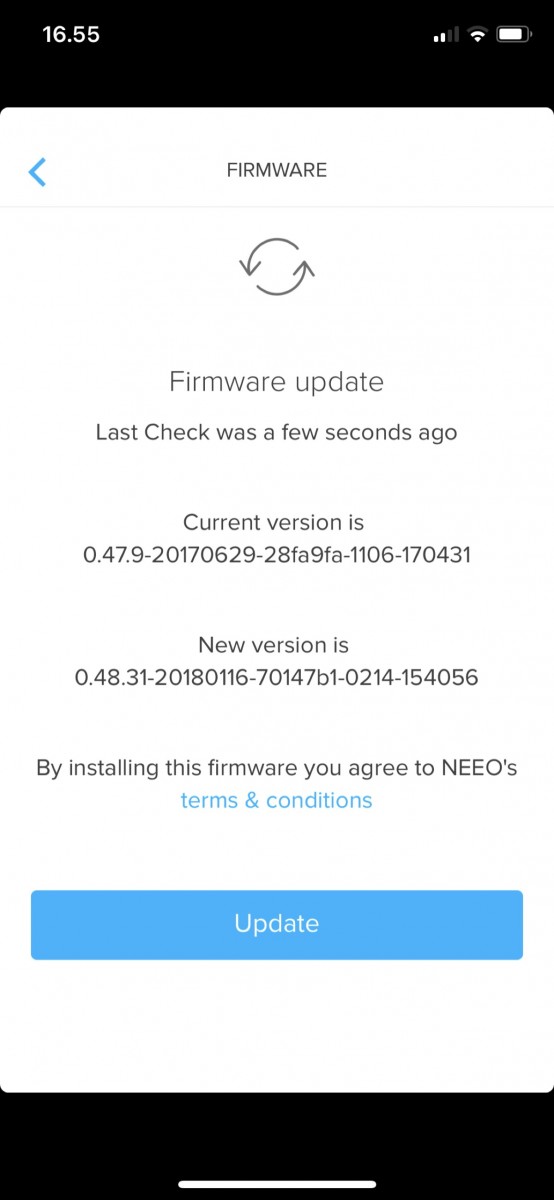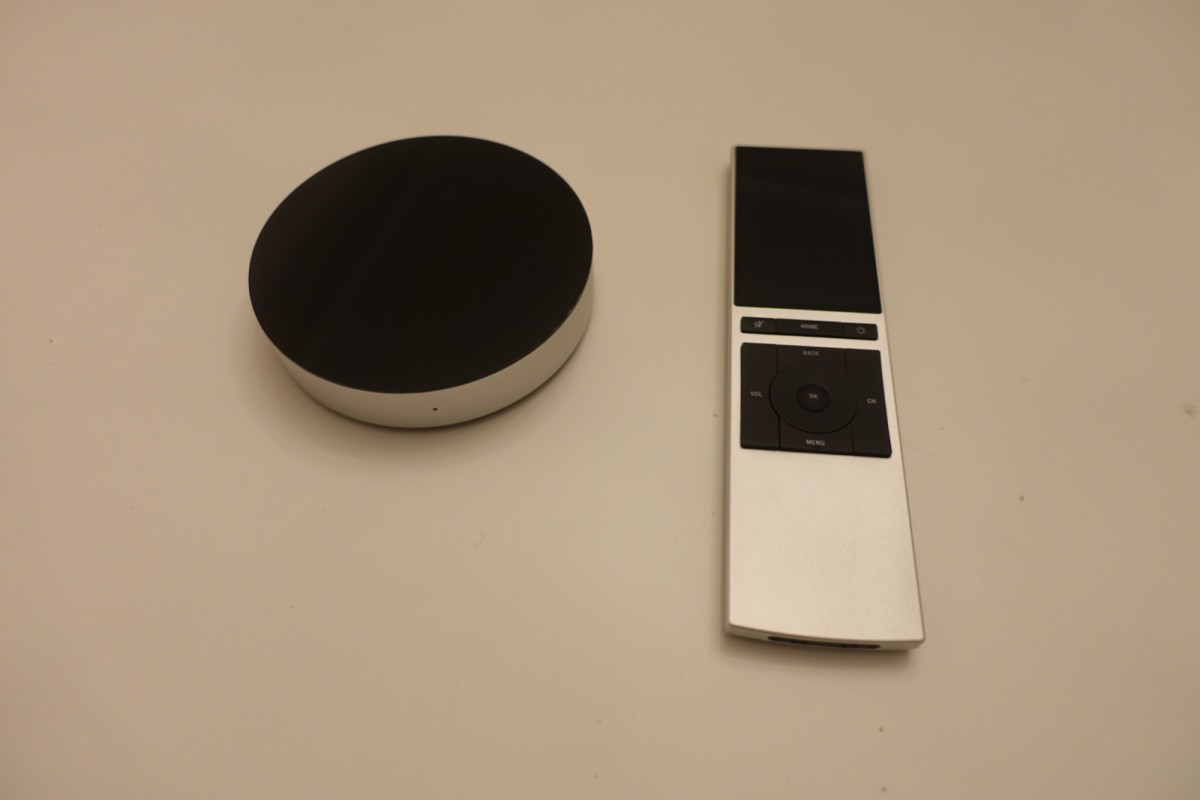 Forbedret HDMI-CEC
En anden stor ting er at Neeo har opdateret, er deres HDMI-CEC support som bl.a. bruges til at kontrollere Sony PS4 og FireTV.
Neeo har lavet et indlæg der fortæller mere detaljeret om hvad opdateringen indeholder.
Opdateringen gør også, at vi endeligt kan lave vores 3. del af vores test af Neeo fjernbetjeningen.
Friends,
I'm thrilled to share today's news with you. Within the next hours, we will be releasing the biggest software update yet!
This release has been shaped by the community here on Planet NEEO, in fact, many of the new features and improvements – including the most central change – in this release is based on your feedback. Raphael went ahead and wrote about the main changes in separate blog posts, make sure to check these out:
There is way more than that though. Here some of the additional highlights:
Another load of features and fixes for Sonos is included, lists can now be of unlimited size, Spotify works again for those who had issues after the Sonos 8.3 update and Instant Favorites can now be set manually in the NEEO App.
An endless number of UI changes like redesigned pop-ups, a new power menu as well as update notifications on the NEEO Remote have been implemented.
HDMI CEC has not only been heavily improved, we also added new devices like the already mentioned FireTV, the Sony PS3 Slim and Super Slim as well as the Google Chromecast.
Huge low-level changes for a generally improved user experiencing like for example new RAM management on the NEEO Remote.
Below are the full release notes for the ones of you which want to know even more. Also check out the Known Issues for this release.
How to update your NEEO
Once the update is available it will show in your NEEO App on the top right with a red dot and an exclamation mark. You just need to follow the steps in the NEEO App and then on the NEEO Remote. We have prepared a little guide.
Be aware that it may take a few hours until your NEEO Brain shows the update, not all of them download the update at the same time, so give it some time. Little hint from me: Rebooting the NEEO Brain can speed up the download process 😉
Release Notes
Release Version NEEO Brain: 0.48.31
Release Version NEEO Remote: 0.48.31
NEEO Brain
Updated CEC Driver, fixes known issues with HDMI CEC
Fixed WiFi connections for WiFi with UTF8 characters in SSID
Fixed SSID encoding when sending WiFi SSID to NEEO Remote
Improved WiFi reconnecting
Added support for Google Chromecast via HDMI-CEC
Added PS3 Slim and PS3 Superslim control via CEC (original PS3 lacks CEC hardware support)
Added FireTV HDMI CEC Driver
Improved LIFX discovery, added hint about minimum needed firmware version
Fixed scan and connect to WiFi SSID's containing Emoji's
Single tracks can now be played from Sonos Track Library
Fixed rare case where Sonos is in a strange state
Instant Favorites can now be chosen by the user manually
Inputs get split into different slides if there are more than 12 inputs available, fixes invalid AVR view
Added allowed min and max range notice when using slider as trigger or condition in recipes
Disables the "next" button if entered slider value is not valid in recipe
Enabled recipe info again for all cases
Improved firmware update progress
Made firmware update timeout screen more user-friendly and actionable
Prevent Android "back" during firmware update leading to broken screens
Added grouping for sensors in recipe conditions and triggers by room and using device name in front of sensor label
Now show playing item in SONOS queue
Updated Z-Wave database
Improved cloud discovery handling
Fixed  firmware change listener memory leak
Added first steps fir Sonos Group support
Added auto update for devices with outdated data before running device smartener
Added skip of smartener for devices without HDMI connections
Fixed device smartener redirect bugs when it should have been stopped (back/skipped pressed)
Now allow going back to device list from device lookup screen
Fixed shutdown issue in CEC Driver
Adjusted logs for offline Hue Lamps
I2C error handling changes
Only start CEC connection once, if it fails all CEC functions will be ignored until next Brain reboot
Z-Wave – Fixed bug where the inclusion/exclusion timeout might not have been set correctly
Fire TV – Change ENTER key so it works with older releases than Fire OS 5.2.6.2
Fire TV – Added command "CEC ACTIVATE" to explicit power on the EU Amazon Fire TV
Fixed initial Hue state was never defined
CEC Workaround for Hot-Plug Detect (HPD) Issue
Show device fixing option for smartened devices
Improved generation speed of XML data for NEEO Remote and slow sensor handling
Fixed Spotify playing for Sonos 8.3
Fixed "Multiple Spotify Accounts" problem on Sonos
Fixed App button presses on 'Shuffle' and 'Clear queue' buttons in Sonos Queue
Fixed Sonos 'Shuffle All' in Playlists
Added Fire TV MENU long press triggers MENU HOME
NEEO Remote:
Reduced "Project Reload" messages on the NEEO Remote
Improved memory management, increased image cache size by 200%, remote should not run out of memory any longer
Added Sonos list pagination
Fixed wireless scan when SSID contains UTF8 characters
Added "swipe left" to go back on List View in Sonos
Images now start loading as soon as list is loaded
Now showing when a firmware update is available on the NEEO Remote (will shop the first time with the next release)
Added missing Projector icon
Fixed label display of switches and sliders shortcuts
Popup UI optimization and button optimization
New power off screen
Improved sliders speeds
Improved Sonos error handling when loading lists fails
Adjusted list scrolling acceleration and damping
Improved update messages
Fixed display of Sonos Playlists Metadata
Improved gesture handling to only read one gesture until touch is released
Added software watchdog to detect keypad crashes – reboots in that case
Improved Wifi disconnects handling
Implemented stability improvements
Added new blocking popup with reboot option if assets fail to load
Added Fire TV discovery header and description text
NEEO SDK:
Fixed wiring reset not available for SDK devices
Now supports "Always On" devices