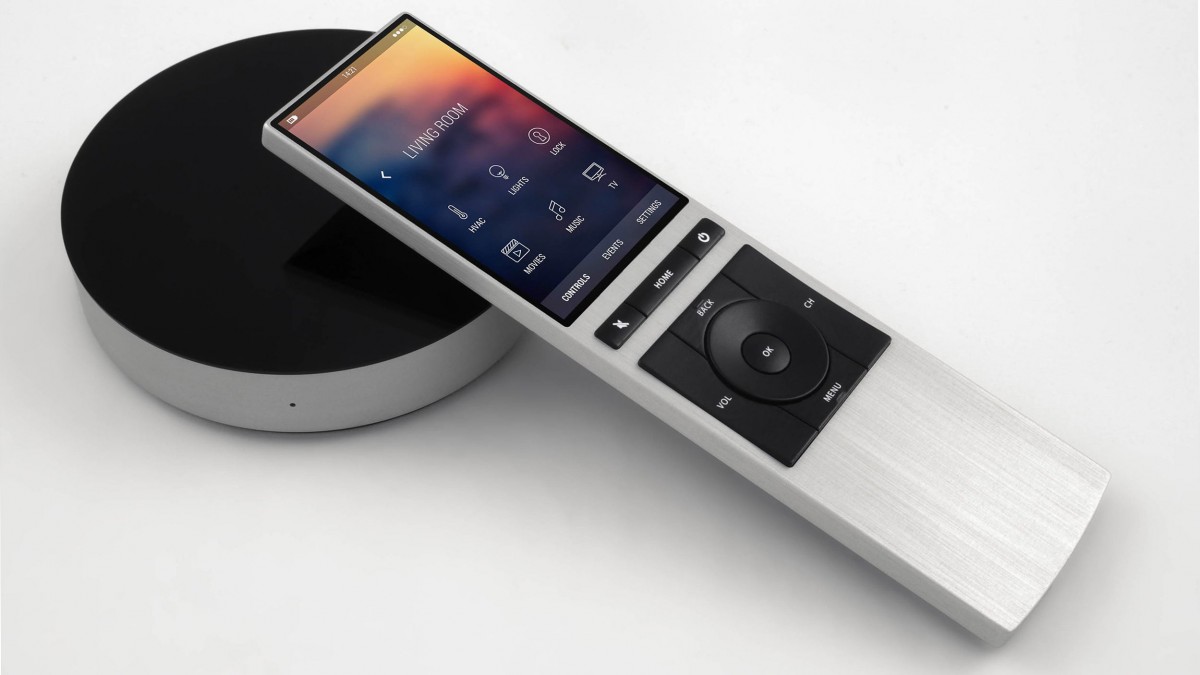 NEEO har frigivet en større opdatering til deres NEEO multi-fjernbetjening, der er klar til download.
For et par dage siden frigav holdet bag NEEO fjernbetjeningen en ny og opdateret software til deres "Brain". Softwaren har version 0.51.13, og tilføjet en del nye funktioner og en stor del rettelser til softwaren.
NEEO har fået support for Wemo og MyStrom kontakter, der gør at du nu kan styre dem via NEEO fjernbetjeningen. Oven i det har NEEO lavet en HDMI CEC driver til Nvidia Shield TV, der gør at du nu via HDMI CEC kan styre dit Nvidia Shield TV endnu bedre.
NEEO har også frigivet en app til din fjernbetjening de kalder NEEO Cranium, der gør at du bl.a. kan genstarte din NEEO Brain, hvis den virker låst i en funktion. Du kan også styre om dioden på forsiden skal være tændt eller slukket.
Der er mange flere rettelser, som du kan læse om i nedenstående release-notes.
Friends,
The next big update for your NEEO is ready. We strongly recommend updating since this release does not only bring a load of new features to your NEEO, it also includes major stability improvements to make your daily NEEO experience even better.
With every release we are supporting more devices, Raphael wrote about these freshly merged integrations in separate threads, make sure to check them out:
Nvidia Shield TV – HDMI CEC Driver
Let me elaborate a few more noteworthy features deserving some attention here. You can find the full list of changes for this release further down in this thread.
Virtual Switches
If you search for "virtual" in the device adding menu in the NEEO App you will find a device called "NEEO Virtual Switch". Using this device you can add a limited number of virtual switches.
There are so many use cases that we prepared a thread with a few examples. This way we all have a separate thread where we can share ideas and question.
NEEO Cranium Driver
As a proof of concept, we added a device named "NEEO Cranium". NEEO Cranium is capable of some pretty cool stuff on your NEEO Brain itself: For instance, it allows rebooting your NEEO Brain directly from your NEEO Remote or control of your NEEO Brain's LED.
Let's say the LED on your NEEO Brain is annoying you when watching TV in a dark room. In the NEEO App, add the NEEO Cranium device. After that, change the TV recipe and include the step "Turn OFF LED" from the NEEO Cranium device in the ON-part, in the OFF-part include the step "Turn ON LED". The LED will now turn off when you start your TV recipe and turn on again once you shut the recipe down.
These and more options come with NEEO Cranium – make sure to check it out. (PS: Sorry for the strange name of that driver – this is what happens if you let developers pick the name ;))
Change room
Sounds simple but it's important: You can now move devices in between rooms. This especially comes in handy when adding devices from a primary Z-Wave controller, during that process you can directly assign them no rooms now.
Stability Improvements
Our engineering and developing team managed to further improve how threads are handled. In other words: Much more stability on your NEEO Remote. This is subtle and in the background but a very important improvement.
We also came up with some great WiFi improvements after doing a bunch of on-site analyses which resulted in a number of changes.
That being said, there is a mind-blowing new easter egg – but I won't tell you more about that as I know you'll figure that out yourself 😉
Also, check out the Known Issues for this release.
How to update your NEEO
Pretty simple as announced in release 0.50.6: Simply wait for the NEEO Remote or the NEEO App to show the red exclamation mark, then click on it and follow the instructions. If you are not running 0.50.6 yet, follow this little guide to update via the NEEO App.
The firmware release is not published at the very same moment in all regions, so be aware that it may take up to 24 hours until your NEEO Brain shows the update, so give it some time.
Release Notes
Release Version NEEO Brain: 0.51.13
Release Version NEEO Remote: 0.51.13
NEEO Brain
Fixed overlapping in texts on power mode screen for not-so-smart devices
Fixed some shortcuts not showing the device name at all
Fixed shortcut screen spacings and offset at display edges
You can now choose the room and rename the device when adding Z-Wave devices from a primary Z-Wave controller (NEEO  Secondary)
Improved handling of long texts for slider component
Custom favorites can now be edited
Fixed wrong Z-Wave endpoint being selected during device configuration
Fixed recipes which could not be opened from NEEO Remote if a device was added twice in two rooms and then one of these rooms was deleted
Fixed recipe step "Show Controls…" unintendedly getting lost in recipes
Slider label in shortcuts is now centered
Shortcuts-Editing-Screen now shows devices to which the shortcut belongs
Fixed device deletion taking a long time (wait screen was already gone but list not updated)
GDPR: Updated legal links to about section
Fixed Control Pad Widget not displaying with correct proportions
Fixed "Previous Channel" shortcut wrongly showing "Previous" icon
Fixed NEEO service crashing certain PS4 Games
Added Fire TV Cube support
Fixed invalid keymapping preventing recipe XML generation
Added support for Philips Hue white ambient lights
Added wait spinner when deleting recipe steps and when adding favorites
Added support for MyStrom devices (Switches, Bulp, LED-Strip)
Improved reconnection speed to WiFi network in case of connectivity issues
Z-Wave devices are no longer added automatically when including NEEO into another network
Added support for Nvidia Shield using HDMI CEC
Fixed overlapping in slide sorting screens
Shortcuts are now sorted alphabetically when adding them
Fixed wrong states being shown when adding the same Tradfri Light to multiple rooms
Fixed NEEO Brain not providing SSID to NEEO Remote under certain rare circumstances
Improved robustness and stability of NEEO Brain
Improved UI for automatic firmware updates
Fixed issue which caused WiFi channel 12 + 13 was not being available in Oceania
Power commands for recipes are now exposed for MyStrom, Tradfri and multilevel-devices (i.e. dimmer)
Proper handling of sensors which do not yet have a value (i.e. reboots of NEEO Brain and Z-Wave sensors have not woken up yet)
NEEO Remote
Fixed bug that can have caused images in lists to be downloaded in the wrong order
Fixed HTTPHelper error handling in WiFi service
Fixed NEEO Remote touch Gestures being unreliable
Fixed "white screen crash" which caused the NEEO Remote to be fully unfunctional in rare occasions
Added swipe gestures when viewing lists
When swiping through slides no wrong press feedback is shown anymore
Fixed wrong Light-Switch definitions
Fixed losing connection after two days on the dock in rare cases
Improved backlight driver
Updated Wifi radio
Fixed list scroll bar not fading out properly
Pending image downloads are now canceled after a certain time
Decreased side padding in shortcuts to make sure "Channel down" is not cut off
Fix widgets in shortcuts using the wrong device (scenario main device instead of shortcut device)
Improved Integrity Check Screen
Improved firmware update texts when on the dock
Fixed special icons like "©™¥°$×^¶∆\]¥✓|•"*"';!" in recipe names causing strange behavior
Removed preloading images which were causing unintended "Please Wait" messages
WiFi States & Recovery connection improvements
Fixed annoying "Please Wait" screen on wake up
NEEO Brain reconnection improvements (getting IP by mDNS)
Fixed crash after/when Wakeup
Fixed Z-Wave Dimmer Slider not showing up on NEEO Remote
Fixed SDK File Browser 'Back' didn't work anymore
Fixed 'Can not load interface' when switching between different Firmware versions
Fixed state in which Wifi was not connected but the NEEO Remote assumed it was connected and did therefore not re-connect
Fixed toggles for Z-Wave switches / dimmers in the wrong state after a state change
Fixed NEEO Remote not loading assets correctly after room deletion
Fixed toggle-slider widgets  not being shown correctly on for certain devices (i.e. Fibaro RGB Controller for which the widget was missing the slider)
Fixed hard button "BACK" in Sonos
Fixed touch and keypad threads getting stuck
Fixed special quote character in device name leading to endless reloads
Fixed broken About-Screen during FTUE
Added amazing easter-egg
NEEO SDK
Full SDK Release Notes are available here