EISA Awards 2014-2015
Årets EISA Awards er offentliggjort, og der er roser til mange kendte. Tjek herunder hvem der hædres på IFA-udstillingen i år.
EISA inddeler elektronikprodukterne i en række kategorier, hvor der for hver kategori sidder en fagjury og bedømmer produkterne. Dem der ender med flest stemmer vinder prisen.
Fagjuryerne hentes fra forskellige specialmagasiner rundt omkring i Europa.
Herunder et udpluk af billeder og omtale af AV-produkter til hjemmet. Læs mere på EISA.eu, hvor der også er præsentationsvideoer af de enkelte produkter.
I år er der hæder til danske DALI, der modtager Eisa Award for væghøjttaleren Rubicon LCR.
NB. Bemærk at beskrivelserne er EISAs.
For en alfabetisk liste se: Eisa Awards, Philips ude af det gode selskab
Home Theatre Display & Video Awards 2014-2015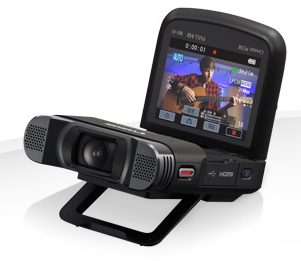 EUROPEAN LIFESTYLE CAMCORDER 2014-2015
Canon LEGRIA mini X
The second generation of this small-scale camera takes Canon?s original innovative concept even further. The LEGRIA mini X is multi-talented, with the rotating touchscreen display ideal for taking video ?selfies?, the adjustable stand allowing the camcorder to be placed on any surface, and the ultra-wide-angle 170-degree lens capturing all the action.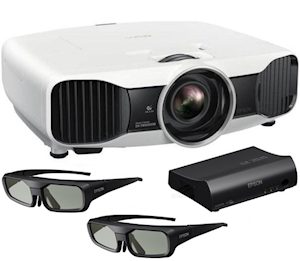 EUROPEAN HT PROJECTOR 2014-2015
Epson EH-TW9200W
For film fans, a home cinema projector provides the ultimate experience, and Epson?s EH-TW9200W combines exemplary large-screen visuals with easy setup and usability. This Full HD LCD model combines a 2,400 Lumens light output and dynamic 600,000:1 contrast ratio to create immersive images (including 3D)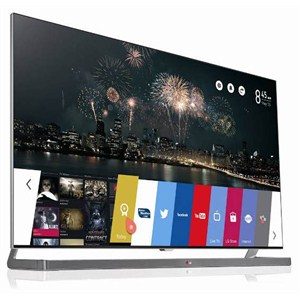 EUROPEAN SMART TV 2014-2015
LG 55LB870V
With its webOS technology, it?s safe to say that LG has this year redefined the concept of Smart TV, offering the user a simple, powerful, fast and ? most importantly ? enjoyable connected experience. This new customisable interface allows access to all content, be it internet apps, home media, external devices or broadcast TV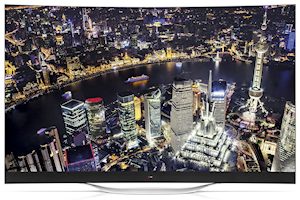 EUROPEAN HIGH-END TV 2014-2015
LG 77EC980V
With the 77EC980V, LG has aimed for the very best in performance and design ? and succeeded. Mixing a curved form factor, proprietary WRGB OLED panel and Ultra HD resolution, this 77-inch high-end display offers consistently impressive images. OLED?s self-emissive technology is key, ensuring astonishing, deep black levels, high peak brightness, and fast, clear motion.

EUROPEAN BLU-RAY PLAYER 2014-2015
Panasonic DMP-BDT700
Panasonic?s range-topping Blu-ray player, the DMP-BDT700, focuses on bringing top-quality video ? and audio ? to a home theatre setup. For the latter, its improved UniPhier chipset separates processing of audio and video signals, with the video path able to be switched off entirely. The result is audiophile sound, delivered through discrete 7.1-channel analogue outputs and 192kHz/32-bit DACs.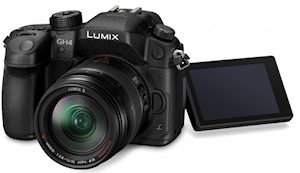 EUROPEAN PHOTO & VIDEO CAMERA 2014-2015
Panasonic LUMIX DMC-GH4
The Panasonic LUMIX GH4 is one of the most feature-heavy cameras on the market. The 16-megapixel Live MOS sensor captures high-quality still images and provides professional 4K video-recording capabilities. It allows users to shoot slow or fast-motion footage using a frame rate of between 2fps and 96fps.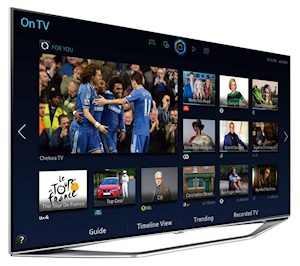 EUROPEAN FULL HD TV 2014-2015
Samsung UE55H7000
Samsung?s UE55H7000 offers a best-in-class Full HD performance for those not yet ready to step up to Ultra Hi-Def, with accurate colours, high contrast ? thanks to its Micro Dimming Pro technology ? and smooth, detailed motion. Images are sharp and cinematic, and wide-ranging calibration options allow them to be tailored to your preferences.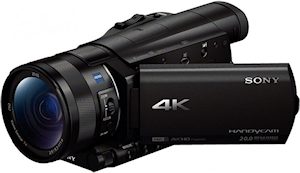 EUROPEAN CAMCORDER 2014-2015
Sony FDR-AX100
Ejere af 4K/Ultra HD-TV kan skabe deres eget 4K-indhold med Sonys videokamera, der er pakket med funktioner. Den har et kompakt letvægtsdesign, komponenter af høj kvalitet og tilbyder et kreativt værktøj i absolut topklasse. Carl Zeiss Vario-Sonnar T*-objektivet suppleres af en Exmor R CMOS-sensor og tilbyder 12x optisk zoom. Flere optagelsemodes, tre ND filterfunktioner og brugervenlige indstillingsmuligheder, som i professionelt udstyr, giver brugere fuld kontrol, mens den professionelle BIONZ X-prosessor muliggør videooptagelser i 4K ved 25fps, full HD ved 50fps i XAVCS-format og videooptagelser i slowmotion ved 100fps. En OLED-søger, Wi-FI/NFC- tilslutning, SteadyShot billedstabilisering og flere valg af scener for optagelse gør FDR-AX100E til en fornøjelse at bruge.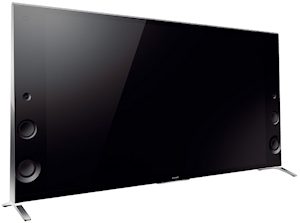 EUROPEAN 4K ULTRA HD TV 2014-2015
Sony KD-65X9005B
Med dets størrelse, lyd og Ultra HD-opløsning, alt i en utrolig pakke ? er Sony KD-65X9005B perfekt for alle, som søger spændende high-end underholdning til hjemmet. Uanset om du ser på dine egne billeder eller videooptagelser, opskalerer Blu-ray og tv-udsendelser eller streamer ægte 4K-indhold, så er denne 65-tommers LED-skærm imponerende. Særligt på grund af den imponerende kontrol du får over opskaleringsprocessen. Sonys unike Triluminos-teknologi giver en bred palette af naturlige og realistiske farver, mens X-tended Dynamic Range PRO sørger for en strålende kontrast. HDMI 2.0-support, en indbygget HEVC- signalprocessor og HDCP 2.2 kompatibilitet gør den klar til alt fremtidig 4K-indhold, og så er der selvfølgelig lyden. Det raffinerede Wedge-design og de forbedrede ?Magnetic fluid?-højttalere giver en autentisk bas samt en detaljeret sprød frekvens ? ingen andre TV har så god lyd.
Hi-Fi Awards 2014-2015

EUROPEAN USB DAC 2014-2015
Asus Essence III
With a reputation for both advanced computer hardware and some of the best performing soundcards on the market, Asus is ideally placed to develop an external USB DAC with real audiophile pretensions. This is the Essence III, a highly versatile DAC/preamplifier with DSD-compatible USB (DSD64 and 128) plus optical and coaxial S/PDIF and AES/EBU digital inputs.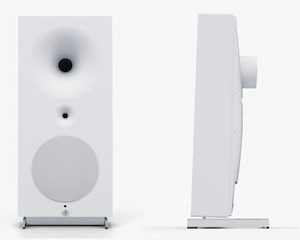 EUROPEAN HIGH-END AUDIO SOLUTION 2014-2015
Avantgarde Acoustic ZERO 1
Who says horn-loaded loudspeakers have to be large? This three-way active design stands just 104cm tall with each sleek-looking 32cm-deep moulded enclosure housing modified versions of the company?s XA-series high-quality 50W amp ? one for each of its two horns ? plus a 400W Class D Hypex module driving a ported 30cm woofer.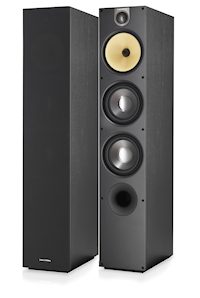 EUROPEAN LOUDSPEAKER SYSTEM 2014-2015
Bowers & Wilkins 683 S2 Theatre
Ever since the first 600-series loudspeakers were launched in 1995, B&W?s most popular range has continued to be defined by its application of innovative technologies. The new 600 Series is no exception with all its models benefiting from the latest generation of woven Kevlar bass/mid cones that saw their debut some 20 years ago.
EUROPEAN ON-WALL LOUDSPEAKER SYSTEM 2014-2015
DALI RUBICON LCR
Part of the Danish brand?s five-strong RUBICON series, this full-range on-wall speaker features a version of the high frequency module first heard in the company?s EPICON line. This sees a 29mm soft dome tweeter allied to a 17x45mm ribbon tweeter, just 1mm thick, this hybrid module being ?rotatable? when used as centre-channel in a bid to disperse sound around the room and so avoid the traditional listening sweet-spot.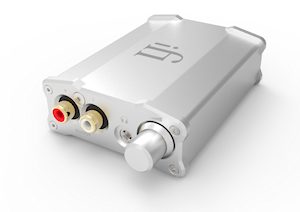 EUROPEAN HI-FI ACCESSORY 2014-2015
iFi nano iDSD
Beautiful sounds can certainly come from very small packages, as iFi?s nano iDSD serves to demonstrate. This USB DAC is powered via an internal Lithium battery that?s charged via the connected USB hub on a PC or Mac, offering up to 10 hours of playing time with most headphones or via the RCA line outputs.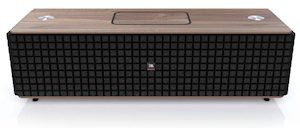 EUROPEAN COMPACT HI-FI SYSTEM 2014-2015
JBL Authentics L16
With styling that echoes the company?s legendary L100 Century bookshelf model from the 1970s, this desktop speaker system sees a single walnut-veneered wooden enclosure housing three drivers per side, each powered by a dedicated 50W amplifier. It also offers wireless playback via AirPlay for Apple products, DLNA for Android users, Bluetooth with NFC, twin USB inputs for charging devices, and an optional Qi charging pad can be connected for those with devices that support it.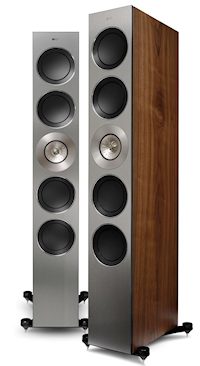 EUROPEAN HIGH-END AUDIO 2014-2015
KEF Reference 5
For over 40 years KEF?s flagship range has been distinguished by the name ?Reference? ? an exercise in high quality engineering brought bang up-to-date for 2014 with the launch of five new Reference class loudspeakers. Available in Piano Black, Satin American Walnut and Luxury Gloss Rosewood finishes, the 1.35m tall Reference 5 stands proud as the flagship of the range.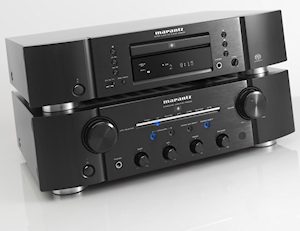 EUROPEAN STEREO SYSTEM 2014-2015
Marantz SA8005/PM8005
Proving that stereo separates can still pack a host of functionality into a single chassis, Marantz?s SA8005 SACD player is so much more than a simple ?disc spinner?. Not only does it breathe new life into plain vanilla CD but its full complement of digital inputs, including DSD-compatible USB, ensures the SA8005 can form the hub of a cutting-edge computer-based music system.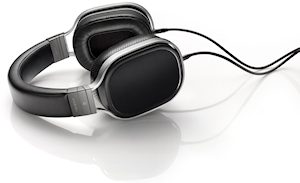 EUROPEAN HI-FI HEADPHONE 2014-2015
OPPO PM-1
They may be the first headphones from a company with no history in the market but these open-back, isodynamic designs are a remarkable debut. Painstakingly engineered, each of the PM1?s planar magnetic drive units features a seven-layer, yet thin, diaphragm with flat aluminium conductors on both sides.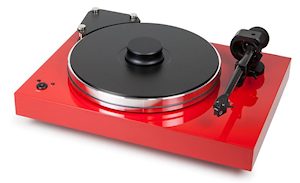 EUROPEAN ANALOGUE SOURCE 2014-2015
Pro-Ject Xtension 9 Evolution SuperPack
Pro-ject kicked off its Xtension line-up back in 2009 with the Xtension 12, a relatively large deck designed to take 12-inch tonearms. This SuperPack sees the company?s more rack-friendly Xtension 9 Evolution turntable pre-fitted with the latest version of its one-piece carbon fibre 9CC Evolution tonearm plus the range-topping Black moving-coil cartridge from Ortofon?s Quintet series.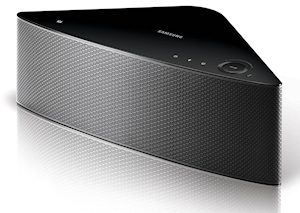 EUROPEAN MULTIROOM SYSTEM 2014-2015
Samsung M7
This stylish, wedge-shaped wireless speaker has a trick up its sleeve. Not only can it stream music from a variety of sources and access services like Spotify and Deezer directly, but run the company?s Multiroom app on a tablet or smartphone and music can be sent to other M7 speakers around your home.

EUROPEAN DIGITAL SOURCE 2014-2015
Sony HAP-Z1ES
Det multinationale selskab, som har æren for lydmæssige milepæle såsom den revolutionære Walkman, den digitale compact disc og SACD (Super Audio Compact Disc), er i gang med et andet initiativ, der skal bringe Hi-Fi-afspilning tilbage på toppen af forbrugernes ønskeliste. Deres nye "High-Resolution Audio" består af den digitale musikafspiller, HAP-Z1ES, som indeholder en harddisk på 1TB og USB-port for yderligere udbygning. HAP-Z1ES kobler sig til hjemmenetværket via kabel eller Wi-Fi, og den tilbyder også interernetradio via vTuner. Musikken afspilles direkte fra den indbyggede harddisk, der sikrer en konsistent og sikker gengivelse.
Home Theatre Audio Awards 2014-2015
EUROPEAN LOUDSPEAKER SYSTEM 2014-2015
Bowers & Wilkins 683 S2 Theatre
(beskrevet i en anden kategori ovenfor)
EUROPEAN ON-WALL LOUDSPEAKER SYSTEM 2014-2015
DALI RUBICON LCR
(beskrevet i en anden kategori ovenfor)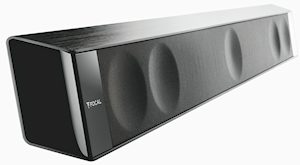 EUROPEAN HT SOUNDBAR 2014-2015
Focal Dimension
When designing its premium HDMI 2.0-equipped soundbar, Focal naturally began with the drivers, producing a full-range wide-dispersion speaker just 3.6cm deep. The Dimension soundbar includes five of these ultra-thin drivers coupled to a 6 x 75W class D amplifier. Low frequencies up to 200Hz are mono reproduced by all the speakers except the center channel, with a bass reflex port tuned to 65Hz.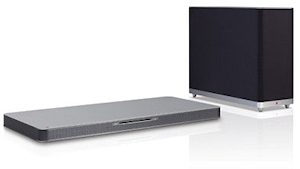 EUROPEAN HT SOUNDBASE 2014-2015
LG LAB540
Not only is LG?s LAB540 a slim soundbase speaker that fits neatly beneath a TV, it is also a complete home theatre 4.1 system, offering a 3D-compatible Blu-ray player, Smart TV functionality and audio playback. This king of convergence packs four speakers (40W per channel) into its main unit, joined by a wireless 160W subwoofer to ensure a deep, bass-rich performance.
EUROPEAN BLU-RAY PLAYER 2014-2015
Panasonic DMP-BDT700
(beskrevet i en anden kategori ovenfor)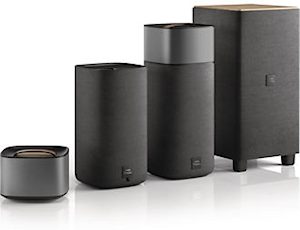 EUROPEAN HT SOLUTION 2014-2015
Philips Fidelio E5
Men sine aftagelige, trådløse højtalere går Philips Fidelio E5 et skridt videre end traditionelle hjemmebio-løsninger. Forbrugeren får mulighed for at nemt at skifte mellem normal stereo og 4.1-lyd. Skiftet foregår nemt ved blot at fjerne de to baghøjtalere og placere dem i surround-positionerne. Når de to højtalere sættes tilbage, genoplades batterierne. Inddragelsen af aptX Bluetooth-streaming, Dolby Digital/Pro/Logic II-dekodning og dual HDMI gør, at Fidelio E5 omdannes til en alsidig hjemmebio-hub.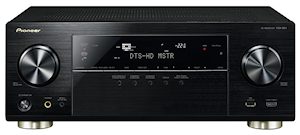 EUROPEAN HT RECEIVER 2014-2015
Pioneer VSX-924
A home theatre receiver that offers excellent value, Pioneer?s VSX-924 is packed with up-to-date technologies, providing enthusiasts with HDMI 2.0/4K compatibility with 18Gbps bitrates and 4:4:4 colour sampling. This potent video stage is matched by Pioneer?s signature sound. Advanced Energy Direct amplification (7 x 105W) and audiophile D/A circuitry ? including a sophisticated ESS SABRE DAC ? ensure multichannel movie soundtracks are rich and detailed.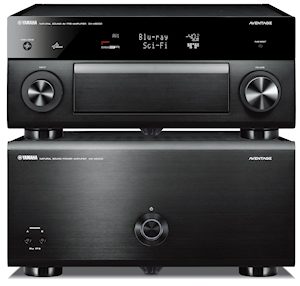 EUROPEAN HT HIGH END 2014-2015
Yamaha CX-A5000/MX-A5000
Yamaha?s flagship AV pre-/power amplifier combination from its AVENTAGE range features an 11.2-channel, 4K-compatible processor that offers state-of-the-art connectivity and all the features the serious home theatre fan could want, plus a heavyweight 11 x 150W power amp.
Mobile Devices Awards 2014-2015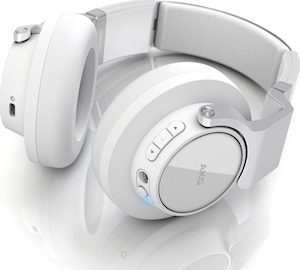 EUROPEAN HEADPHONE 2014-2015
AKG K845BT
It is sound quality that has won these AKG headphones an EISA Award. The K845BT is an over-the-ear headset that uses 50mm drivers, a bass reflex design, large ear pads and a metallic headband. The headphones offer a choice of cable connectivity or Bluetooth pairing, assisted by NFC.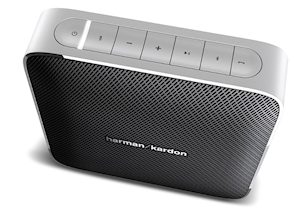 EUROPEAN MOBILE AUDIO SYSTEM 2014-2015
Harman Kardon Esquire Mini
A highly attractive, portable and stylish active loudspeaker that features 2x4W of power, the Esquire Mini delivers an excellent audio experience with remarkably high sound quality. The design is slim and elegant, and the construction is durable, while a built-in stand keeps the speaker upright for best performance.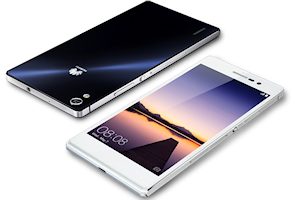 EUROPEAN CONSUMER SMARTPHONE 2014-2015
Huawei Ascend P7
Significantly slimmer than the majority of mobile phones on the market, the 6.5mm-thick Ascend P7 continues the success of Huawei?s P-Series of devices. With a 5.0-inch, 1.920×1.080-pixel LCD display, the phone runs on Android?s 4.4.2 OS, enhanced by the Emotion UI interface. Impressively, the quad-core 1.8GHz processor is built by the company itself.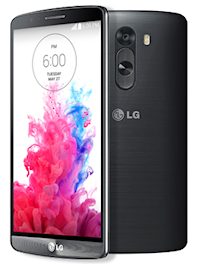 EUROPEAN ADVANCED SMARTPHONE 2014-2015
LG G3
The 5.5-inch LCD IPS display, with its thin bezel is the star attraction of the LG G3 smartphone. The resolution of this screen is 2.560×1.440 pixels, so it can show almost twice the amount of detail as Full HD. Fitted with a 13-million-pixel sensor, the phone?s camera features a laser-beam assisted autofocus system and an image stabilizer. Music fans will appreciate the G3?s high-resolution audio playback (192kHz/24-bits)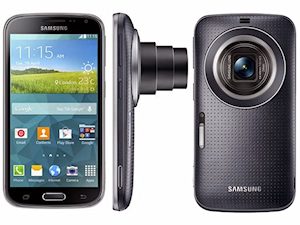 EUROPEAN SMARTPHONE CAMERA 2014-2015
Samsung Galaxy K zoom
The Samsung Galaxy K zoom combines the features and functions of a smartphone and a fully-functioning compact camera into a single body. An Android device based on the famous Galaxy platform, it uses a 4.8-inch AMOLED display, but it also houses an optically stabilized 10x power zoom lens for its camera.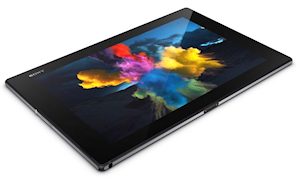 EUROPEAN TABLET 2014-2015
Sony Xperia Z2 Tablet
Så slank, så klassisk, så stilren – Sony Xperia Z2 Tablet er uden tvivl en EISA vinder. Denne forførende tablet vil imponere brugeren med den forbløffende billedkvalitet, den giver, via sin 10,1-tommer LCD IPS-skærm med en opløsning på 1920×1200 pixels, der leverer levende farver, dyb sort og ekstraordinære detaljer. Xperia Z2 Tablet drevet af en lynhurtig 2,3 GHz Quad-Core Qualcomm Snapdragon 801-processor, den bruger 3 GB RAM og kører på Android 4.4 styresystemet, der giver en uovertruffen mobil online-oplevelse.
Øvrige
In-Car Electronics Awards List
EUROPEAN IN-CAR PREMIUM UPGRADE 2014-2015
Alpine X800D-ML
EUROPEAN IN-CAR INTEGRATION 2014-2015
Audison AP8.9 bit
EUROPEAN IN-CAR HD MEDIA PLAYER 2014-2015
Audison bit Play HD
EUROPEAN IN-CAR HIGH-END COMPONENT 2014-2015
Ground Zero GZPC 163SQ-LTD
EUROPEAN IN-CAR SUBWOOFER 2014-2015
Morel ULTIMO 10 Titanium
EUROPEAN IN-CAR AMPLIFIER 2014-2015
MOSCONI GLADEN D2 100.4 DSP
EUROPEAN IN-CAR NAVI-MEDIA SYSTEM 2014-2015
Pioneer AVIC-F60DAB
EUROPEAN IN-CAR SPEAKER SYSTEM 2014-2015
Rainbow GL-C6.2
Photography Awards List
EUROPEAN CONSUMER DSLR CAMERA 2014-2015
Canon EOS 1200D
EUROPEAN LIFESTYLE CAMCORDER 2014-2015
Canon LEGRIA mini X
EUROPEAN ADVANCED COMPACT SYSTEM CAMERA 2014-2015
Fujifilm X-T1
EUROPEAN COMPACT SYSTEM LENS 2014-2015
Fujinon XF56mmF1.2 R
EUROPEAN PHOTO ACCESSORY 2014-2015
Manfrotto MT055CXPro4
EUROPEAN PROFESSIONAL DSLR CAMERA 2014-2015
Nikon D4s
EUROPEAN COMPACT SYSTEM ZOOM LENS 2014-2015
Olympus M.ZUIKO DIGITAL ED 12-40mm F2.8
EUROPEAN CONSUMER COMPACT SYSTEM CAMERA 2014-2015
Olympus OM-D E-M10
EUROPEAN ADVANCED COMPACT CAMERA 2014-2015
Panasonic LUMIX DMC-FZ1000
EUROPEAN PHOTO & VIDEO CAMERA 2014-2015
Panasonic LUMIX DMC-GH4
EUROPEAN TRAVEL COMPACT CAMERA 2014-2015
Panasonic LUMIX DMC-TZ60
EUROPEAN ADVANCED DSLR CAMERA 2014-2015
Pentax K-3
EUROPEAN SMARTPHONE CAMERA 2014-2015
Samsung Galaxy K zoom
EUROPEAN CONNECTED CAMERA 2014-2015
Samsung NX30
EUROPEAN DSLR LENS 2014-2015
Sigma 50mm F1.4 DG HSM [A]
EUROPEAN PROFESSIONAL COMPACT SYSTEM CAMERA 2014-2015
Sony Alpha 7R
EUROPEAN COMPACT CAMERA 2014-2015
Sony Cyber-Shot RX100 III
EUROPEAN DSLR ZOOM LENS 2014-2015
Tamron 16-300mm F3.5-6.3 Di II VC PZD
EUROPEAN DSLR TELEPHOTO ZOOM LENS 2014-2015
Tamron SP 150-600 mm F5-6.3 VC USD
Læs mere på EISA.eu, hvor der også er præsentationsvideoer af de enkelte produkter.
For en alfabetisk liste se: Eisa Awards, Philips ude af det gode selskab