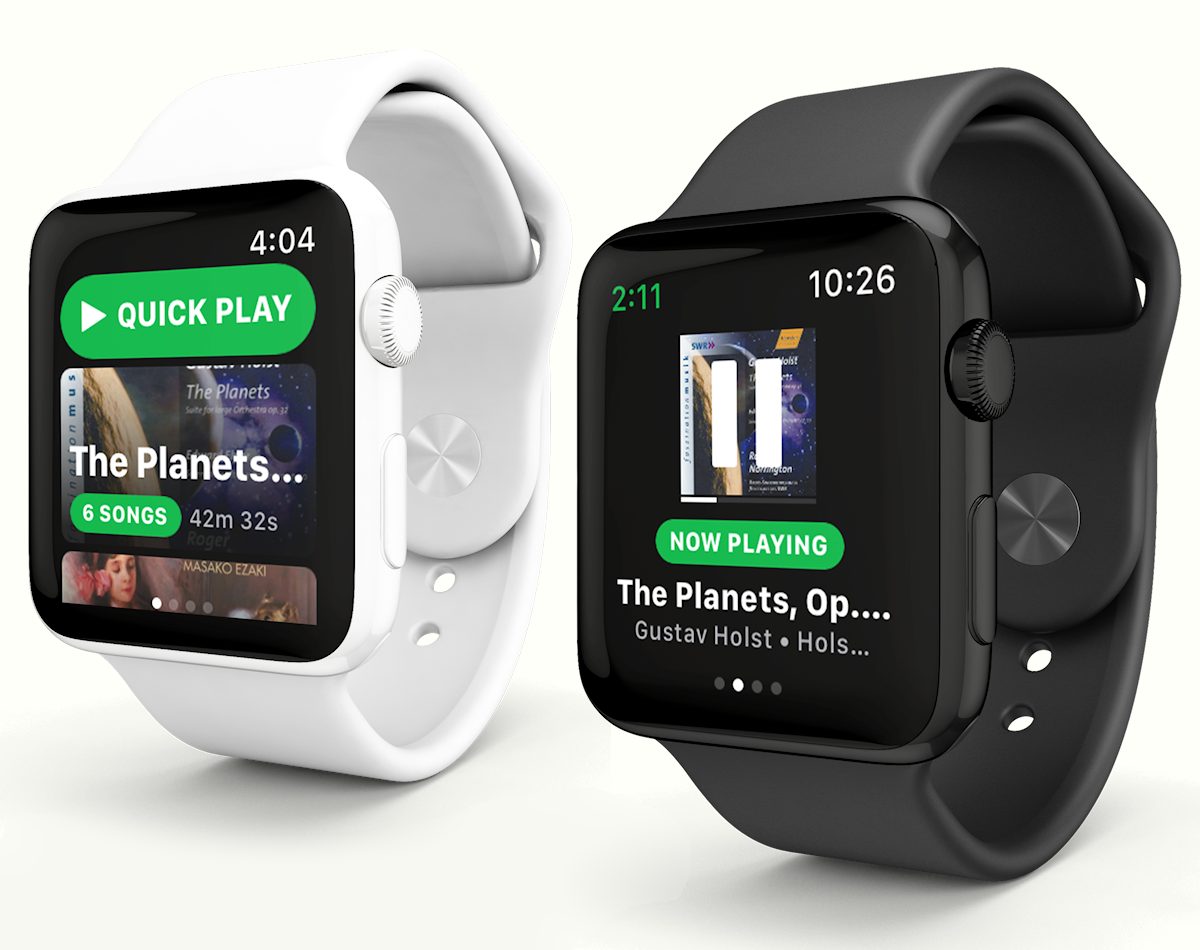 Spotty er en gratis app der integrerer Spotify musikstreaming med Apple Watch.
Selvom Apples ur snart runder de 2 år, og nu er ude i 2. generation, så savner Spotify-brugere med et Apple-ur fortsat at musiktjenesten udkommer med integration til Apple Watch.
Det er en programmør nu på vej med en løsning på. Han har bygget en Spotify-integration op via egen app Spotty.
Spotty er en app der "sidder imellem" Spotify og Apple Watch, og sørger for at styre afspilning og vise hvad der spiller lige nu.
Playlister kan også synkroniseres med uret for offline afspilning – helt uden en iPhone.
Der understøttes også Siri – fortæl hvad du vil høre – og styring med fakter og bevægelse (hands-free gesture control).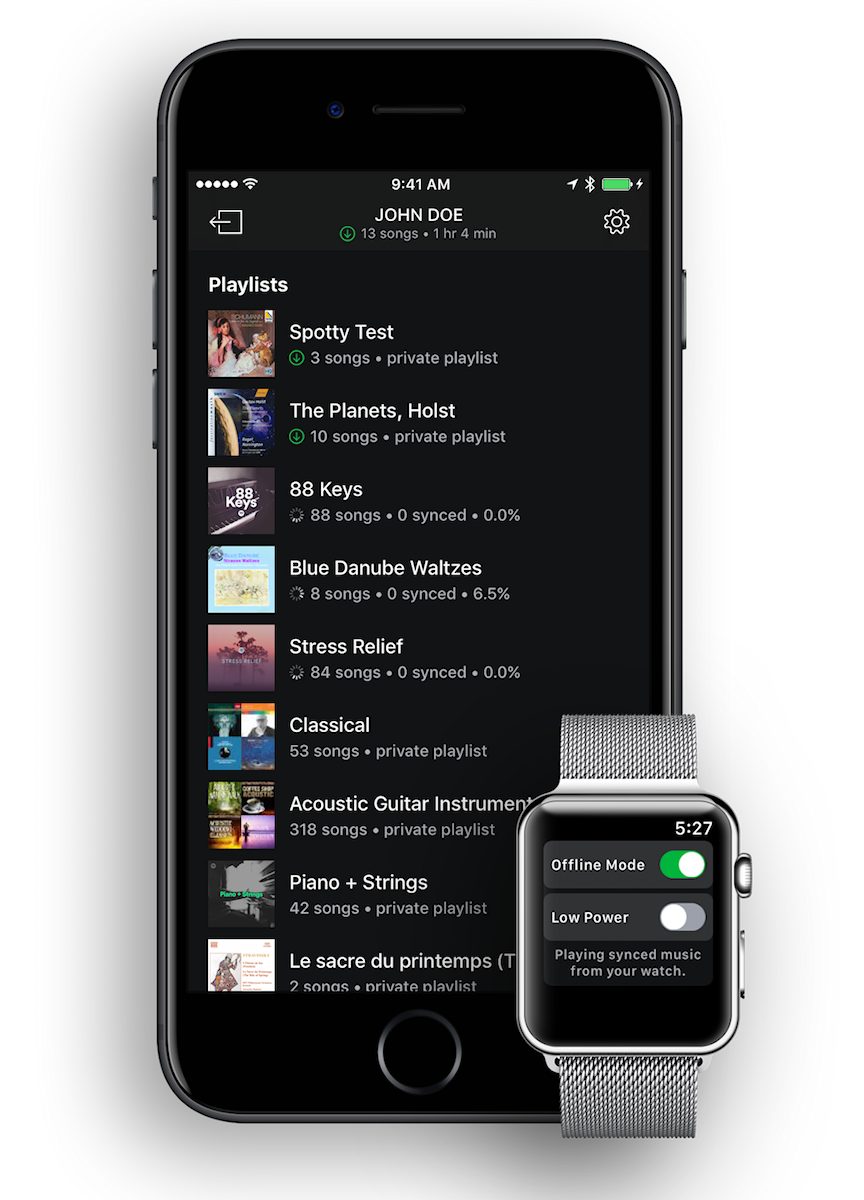 Pris og tilgængelighed
Spotty er lige på trapperne og vil kunne hentes gratis i App Store.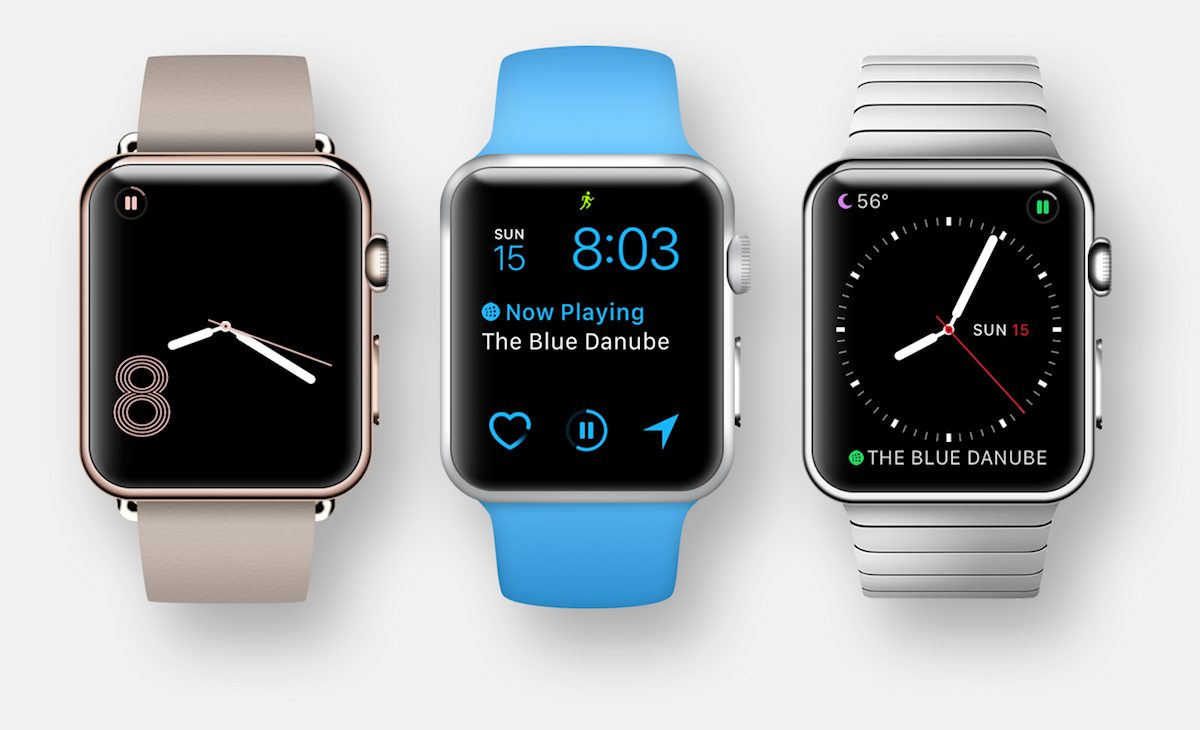 Spotty FAQ
Q: Can I sync my entire music library with my watch?
Yep! It's possible to sync thousands of songs if it fits in the 8GB of storage offered by the Apple Watch.
Q: Does Spotty offer high quality audio?
Absolutely! You can choose between Extreme, High, and Normal audio qualities in Spotty Settings.
Q: Can Spotty on the watch be used as a remote for the iPhone?
Of course! You can select playlists, toggle playback, and change tracks from your wrist while Spotty is tethered to your iPhone.
Q: What kind of music playback time should I expect to get?
All-day battery life while controlling audio on your iPhone. Up to 6.5 hours of continuous playback in workoutless Offline Mode, and up to 4 hours of continuous playback in Offline Mode with an active workout.
Q: Does Spotty support complications for my favorite watch face?
Yep! See what's currently playing and control playback with real time complications on all watch faces.
Q: How can I make Siri understand what I'm saying?
If you're having problems with Siri (who doesn't?) you can add custom music workout names and test them in Spotty Settings.
Q: Can I play music from my Apple Watch speakers instead of over bluetooth?
Indeed you can! However, do note that the sound quality and maximum volume will be quite limited on Series 2 and below.
Q: What devices and software does Spotty support?
Spotty runs on all Apple Watches (including Series 0) running watch OS 3 or later.
Q: Can I use Spotty without Spotify Premium?
Not at the moment. Unfortunately Spotty requires a Spotify Premium account to stream and sync music.
Q: How do I fix a playlist that stopped syncing?
First, open Spotty on your Apple Watch. The final step of syncing verifies everything is in order, but requires that Spotty on your watch is open or charging. If the syncing does not resume or finish, restart Spotty by killing it from the iOS multitasking menu and relaunching it. Spotty will automatically continue syncing again.
Q: How long do synced playlists last on the watch?
Synced playlists last indefinitely provided that you log into Spotty on your iPhone with a Premium subscription at least once every 30 days. Each time you log in, the remaining time is set back to 30 days.
Q: What kind of workout tracking does Spotty have?
Starting music in Offline Mode automatically begins a new workout in Spotty. You can monitor and control your current workout in the Active Workout page of Spotty.
Q: Is it possible to use Offline Mode without starting a workout?
Yep! You can disable Spotty's built in workouts which will use the system audio player and disable shake gestures.
Q: Can I control Spotty by using buttons on my bluetooth headset?
Sort of. If you're tethered to your iPhone (not in Offline Mode,) then Spotty will respond to commands sent from your headset. However, this does not work if you're connected to your Apple Watch in Offline Mode. As of watchOS 3.1.1, 3rd party apps cannot respond to remote control commands.
Q: I love Spotty, how can I help?
Spotty is running a small fundraiser to raise money for the Harmony Project, a non-profit that supports music education for disadvantaged children in Los Angeles. Learn more.
Source: spotty.rocks/help