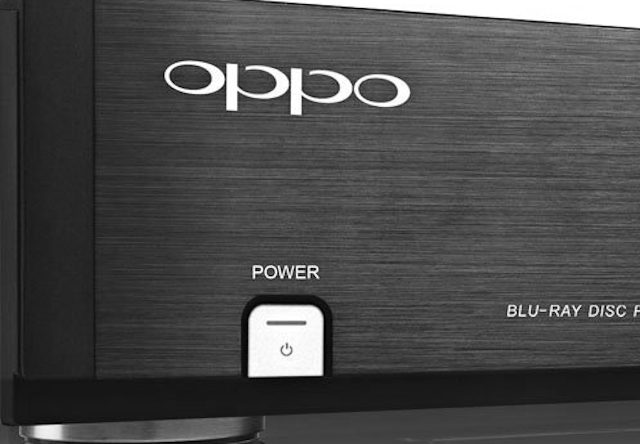 Oppo siger nu farvel til markedet for DVD- og Blu-Ray-afspillere og andre AV-produkter.
Oppo har siden etableringen af deres amerikanske afdeling for digitale audio/video-produkter været at finde blandt de førende indenfor DVD- og Blu-ray-produkter.
Det er nu 14 år siden Oppo Digital kom til verden, og selvom selskabet dermed kun er en teenager der i det daglige har konkurreret med selskaber meget ældre, så siger de nu farvel til den gren af produkterne.
Oppo fortsætter support af eksisterende produkter, og der kan fra tid til anden forventes softwareopdateringer, også til produkter udenfor garanti (reklamationsret).
De fortæller at produktionen ikke er helt indstillet endnu, men den vil gradvist blive reduceret nu. Så nogle produkter vil hurtigt forsvinde fra butikshylderne, mens andre kan være at finde lidt tid endnu.
Deres farvelhilsen kan læses i sin helhed herunder, sammen med deres FAQ om hvad eksisterende kunder kan gøre herfra.
Farewell
It has been 14 years since we established OPPO Digital in the United States, and with the support of our customers, technical partners, and movie/music studios, we produced many award-winning Hi-Fi audio products and universal disc players, spanning three generations from DVD, Blu-ray, to 4K UHD.
As our latest 4K UHD players reach the pinnacle of their performance, it is time to say goodbye. We are proud to have made such well-regarded products and to have served the enthusiast community. Without our customers' suggestions, encouragement, and support, we could not have accomplished these achievements.
Though OPPO Digital will gradually stop manufacturing new products, existing products will continue to be supported, warranties will still be valid, and both in-warranty and out-of-warranty repair services will continue to be available. Firmware will continue to be maintained and updates released from time to time. Customers can rest assured that they will continue to receive the high quality service and support that they have come to expect from OPPO Digital.
We greatly appreciate the opportunity to have developed such exciting products for our customers. It has been an honor.
Best regards,
All of us at OPPO Digital
Frequently Asked Questions
How do I receive technical support for my OPPO product?
Technical support will continue to be available. Please visit the product support page on the OPPO Digital web site (https://www.oppodigital.com/Support.aspx) for self-guided support, and use the following contact form to submit your customer service request: https://www.oppodigital.com/ContactUs.aspx
How do I set up in-warranty or out-of-warranty repair service for my OPPO product?
Repair service will remain available for OPPO Digital products. Please use the following contact form to submit your repair service request: https://www.oppodigital.com/ContactUs.aspx
Will there still be firmware upgrades for my OPPO products?
Yes, products will continue to receive firmware upgrades from time to time when new features or bug fixes warrant such an upgrade. Newer products such as the UDP-203 and UDP-205 will likely receive more frequent upgrades while mature products such as the BDP-103 and earlier models will only get firmware upgrades if there are critical fixes. If your player is connected to the Internet, you can check for firmware upgrades by going to the Setup Menu / Device Setup / Firmware Upgrade / Via Network. New firmware will also be posted on the support pages of the corresponding products (https://www.oppodigital.com/Support.aspx)
I purchased my OPPO product less than 30 days ago. Am I still able to return it for a refund?
OPPO Digital continues to offer its 30-day Money Back Guarantee for products purchased directly from OPPO Digital within the last 30 days. If you would like to return your product for a refund, please use the following contact form to submit your refund request: https://www.oppodigital.com/ContactUs.aspx
I am still interested in OPPO's products – how can I purchase one?
OPPO Digital's products can still be purchased through the OPPO Digital web site, OPPO Digital's authorized resellers and OPPO Digital's overseas distributors. As we gradually stop manufacturing new products, certain models may go out of stock and no longer be available sooner than other models.
Will OPPO Digital develop and release future generation of products?
From now on, OPPO Digital will focus our main effort on organizing and ensuring long term support for the existing generation of products. As such, we will not have the resources to develop and release new generations of products.