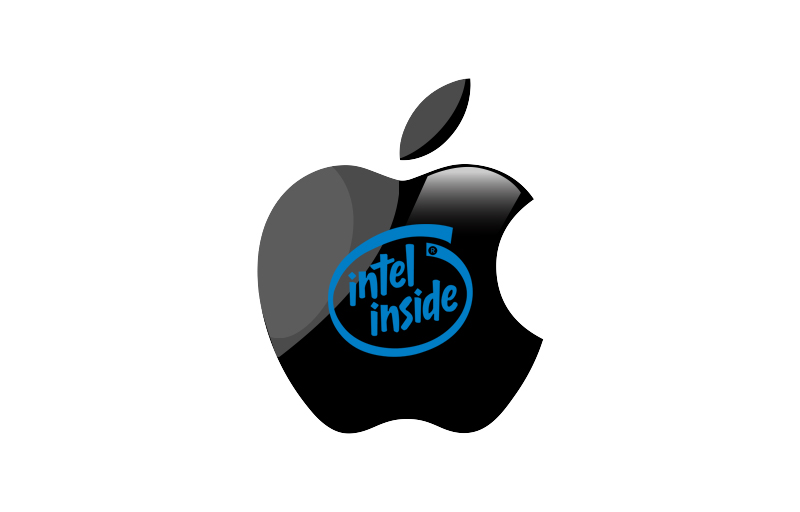 Som vi skrev som et rygte forleden, har Apple nu købt Intels mobil-modem-division for 6.7 mia. kroner. Handlen inkluderer mere end 2.200 medarbejdere og mange patenter inden for mobilmodem og 5G teknologi.
Apple har købt mere end 17.000 patenter, og har på den måde til trods for en fredsaftale med Qualcomm nu mulighed for at udvikle egne 5G modem til kommende iPhone og iPad modeller.
Det gør at Apple meget snart kan blive en endog stor spiller på chipsetmarkedet, hvis de vælger at tage konkurrencen op med Qualcomm og tilbyde andre spillere sin modemteknologi, når deres 5G design er klart.
Du skal dog ikke forvente at se Apple bruge den nykøbte teknologi i dette års iPhones, da disse allerede er i produktion og en del af forliget med Qualcomm var at de skulle bruge deres chipset i kommende iPhones.
Apple kommer dog ikke med 5G modeller af iPhone i år, og det forventes først at dette introduceres med 2020 modellerne.
Du kan læse den fulde pressemeddelse fra Apple og Intel her:
Cupertino and Santa Clara, California — Apple and Intel have signed an agreement for Apple to acquire the majority of Intel's smartphone modem business. Approximately 2,200 Intel employees will join Apple, along with intellectual property, equipment and leases. The transaction, valued at $1 billion, is expected to close in the fourth quarter of 2019, subject to regulatory approvals and other customary conditions, including works council and other relevant consultations in certain jurisdictions.
Combining the acquired patents for current and future wireless technology with Apple's existing portfolio, Apple will hold over 17,000 wireless technology patents, ranging from protocols for cellular standards to modem architecture and modem operation. Intel will retain the ability to develop modems for non-smartphone applications, such as PCs, internet-of-things devices and autonomous vehicles.
"This agreement enables us to focus on developing technology for the 5G network while retaining critical intellectual property and modem technology that our team has created," said Intel CEO Bob Swan. "We have long respected Apple and we're confident they provide the right environment for this talented team and these important assets moving forward. We're looking forward to putting our full effort into 5G where it most closely aligns with the needs of our global customer base, including network operators, telecommunications equipment manufacturers and cloud service providers."
"We've worked with Intel for many years and know this team shares Apple's passion for designing technologies that deliver the world's best experiences for our users," said Johny Srouji, Apple's senior vice president of Hardware Technologies. "Apple is excited to have so many excellent engineers join our growing cellular technologies group, and know they'll thrive in Apple's creative and dynamic environment. They, together with our significant acquisition of innovative IP, will help expedite our development on future products and allow Apple to further differentiate moving forward."
This press release contains forward-looking statements, within the meaning of the Private Securities Litigation Reform Act of 1995. These forward-looking statements include without limitation those about the pending acquisition of the majority of Intel's smartphone modem business, including statements regarding the benefits and the timing of the transaction. These statements involve risks and uncertainties, and actual results may differ. Risks and uncertainties include without limitation the outcome of regulatory reviews of the transaction, the outcome of works council consultations and other relevant consultations in certain jurisdictions, the ability of the parties to complete the transaction in the time expected or at all, litigation or regulatory matters affecting the closing of the transaction. More information on these risks and other potential factors that could affect the transaction and Apple's financial results is included in Apple's filings with the SEC, including in the "Risk Factors" and "Management's Discussion and Analysis of Financial Condition and Results of Operations" sections of Apple's most recently filed periodic reports on Form 10-K and Form 10-Q and subsequent filings. Apple assumes no obligation to update any forward-looking statements or information, which speak as of their respective dates.
Apple revolutionized personal technology with the introduction of the Macintosh in 1984. Today, Apple leads the world in innovation with iPhone, iPad, Mac, Apple Watch and Apple TV. Apple's four software platforms — iOS, macOS, watchOS and tvOS — provide seamless experiences across all Apple devices and empower people with breakthrough services including the App Store, Apple Music, Apple Pay and iCloud. Apple's more than 100,000 employees are dedicated to making the best products on earth, and to leaving the world better than we found it.
Intel, a leader in the semiconductor industry, is shaping the data-centric future with computing and communications technology that is the foundation of the world's innovations. The company's engineering expertise is helping address the world's greatest challenges as well as helping secure, power and connect billions of devices and the infrastructure of the smart, connected world – from the cloud to the network to the edge and everything in between. Find more information about Intel at newsroom.intel.com and intel.com.