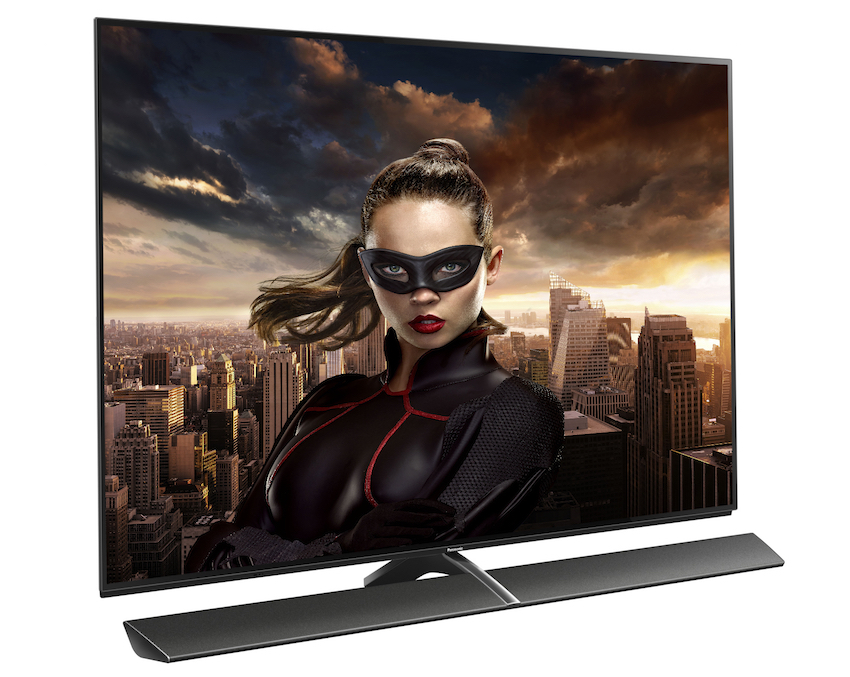 Panasonic EZ1000 er et nyt OLED TV, deres første med HDR Ultra HD.
Panasonic lancerer et nyt OLED TV her på CES, og dermed rykker Panasonic for alvor ved grænserne for, hvad der er muligt med TV-teknologi.
Ifølge den japanske tv-producent så bringer det nye TV Hollywood hjem i sofaen, og viser dig filmen helt efter instruktørens oprindelige ønske.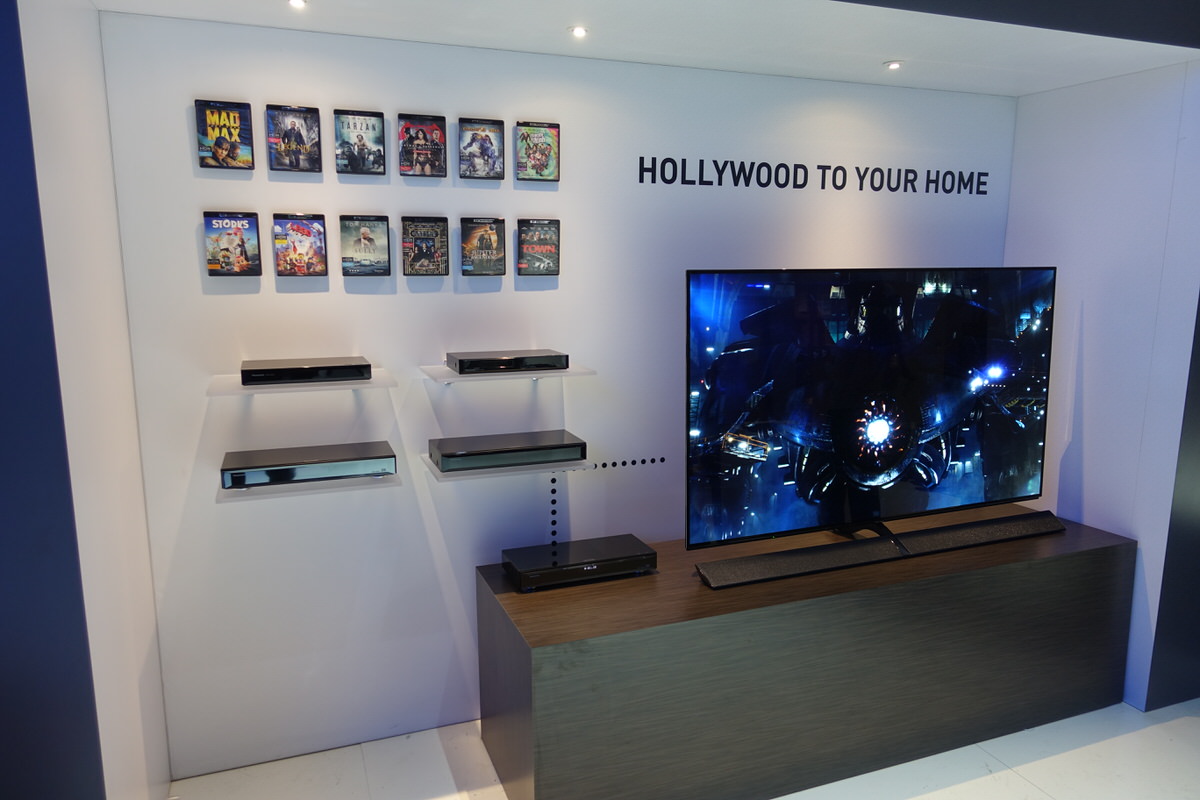 Panasonic lancerer verdens første HDR Ultra HD OLED-TV – EZ1000 – der tager dine film til et nyt, professionelt niveau. Med TV'ets nyeste OLED-teknologi får du adgang til den fulde oplevelse med skarpe kontraster og den bredeste farvepalette. Resultatet er knivskarpe billeder ned til mindste detalje.
For at kunne sikre den bedste lydkvalitet, er lyden blevet justeret og indstillet med hjælp fra eksperter fra det anerkendte, klassiske lydbrand Technics. Og med stor hjælp fra Hollywoods high-end filmskabere er TV'ets farve- og billedkvalitet også i topklasse, slutter Panasonic.
Mere om det nye TV senere, der har premiere i juni 2017. Herunder følger pressemeddelelsen (på engelsk).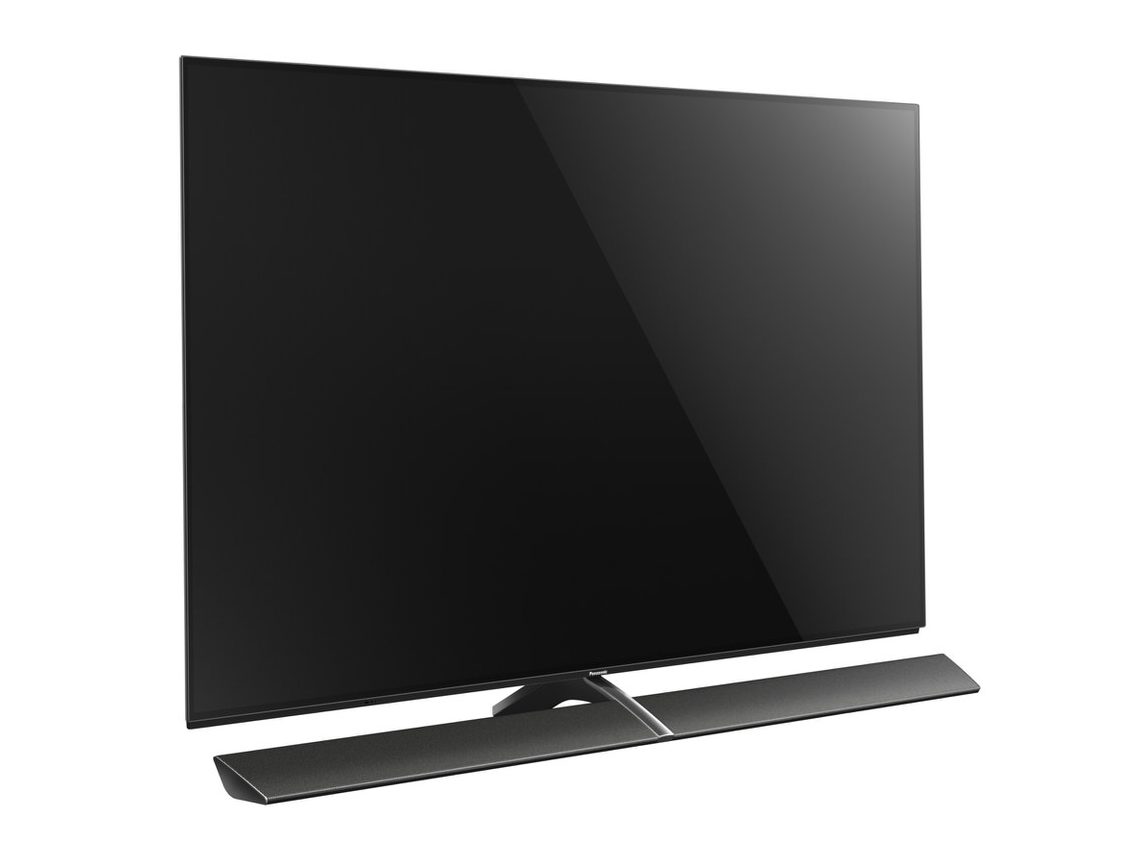 Panasonic EZ1000 press release
Panasonic today announces the world's first HDR-capable, Ultra HD OLED TV, which also supports professional grade image processing. The Panasonic EZ1000 unlocks the full contrast and colour potential of the latest OLED screen technology, resulting in pictures of both unprecedented accuracy and spectacular beauty. To deliver the very best audio quality, the EZ1000's 'Dynamic Blade Speaker' have additionally been tuned by the engineers of the company's acclaimed audio brand, Technics.
Bringing Hollywood Home
With the EZ1000, Panasonic has pushed the boundaries of television technology to bring you accurate pictures that look exactly as the director intended.
1. The Panel
The Master HDR OLED panel at the EZ1000's heart improves on that of its critically acclaimed CZ950 predecessor in two key ways. First, it can output around double the peak brightness of a conventional OLED. Second, it can deliver almost the full DCI colour space widely accepted as being a critical component in producing a truly authentic high dynamic range (HDR) picture. This is a considerable advancement on the CZ950.
Joining these two major advances in panel capability is an Absolute Black Filter that soaks up ambient light and reflections to further ensure that where part of an image should look black, it actually looks black. Additionally, the magenta tone that affects other OLED screens in bright room conditions is completely eliminated.
2. The Processing
The EZ1000's images are driven by the most powerful video processing Panasonic has ever built into a consumer television – the Studio Colour HCX2 processor.
Leading the way is unparalleled 'Delta Zero' accuracy. This means that thanks to 3D look-up tables similar to those used by Panasonic's professional filmmaking and broadcast monitor division, the EZ1000 can deliver some of the most accurate colours in the TV world.
The HCX2 processor also tackles one of TVs biggest challenges: lost detail in near-black picture areas. One of OLED's greatest strengths is its ability to create a wonderfully rich, deep black colour. However, to deliver such black colours OLED pixels are essentially switched off – and switching them back on again requires quite a large physical 'jump' in TV technology terms. Panasonic, though, is able to use know-how learned from its experience with plasma TVs to compensate for this characteristic of OLED panel technology, resulting in unprecedented amounts of detail in even the darkest scenes.
3. Tuned in Hollywood
Panasonic intends to continue its collaboration with renowned professional Hollywood colourist, Mike Sowa, to fine tune the EZ1000 before launch in June and ensure that it accurately delivers the filmmakers' original intentions.
Thanks also to its Hollywood Lab, Panasonic has been able to draw on decades of experience working with Hollywood professionals when tuning the EZ1000's HCX2 processing. This ensures that the TV delivers pictures that truly represent the vision of their creators.
Based on Panasonic's long heritage in Hollywood, the EZ1000 even carries a number of semi-professional features. For instance, the EZ1000 allows professional users to upload their own colour 3D look-up tables by SD/USB memory, if required. Also the OLED TV features Imaging Science Foundation (isf) calibration settings and compatibility with the Portrait Displays CalMAN calibration system. These features provide more proof for consumers, too, of the EZ1000's truly unique level of picture accuracy.
4. Panasonic all the way
The EZ1000 benefits from Panasonic's experience with every stage of image production, from broadcasting equipment through to defining industry standards and manufacturing TVs for your living room. Only by truly appreciating all the creative decisions, technical requirements and potential pitfalls that can impact images on their journey from source to screen, can a TV brand achieve the sort of precision the EZ1000 enjoys.
5. Third Party Certification
Don't just take our word that the EZ1000's unprecedented panel and processing combination can produce fantastically accurate images. Panasonic has accordingly applied for full, independent certification from THX, ensuring that you experience the filmmaker's vision exactly as it was intended.
Panasonic will also apply for 'Ultra HD Premium' certification from the AV industry's Ultra HD Alliance organization for the EZ1000. To achieve this certification, the screen must meet an array of stringent contrast, brightness, resolution and colour specifications defined by the Ultra HD Alliance as being necessary for an accurate and spectacular HDR picture experience.
HDR without compromise
The extra light range and expanded colour spectrums associated with high dynamic range pictures have revolutionised television picture quality – and the EZ1000 is uniquely equipped to get the most from this exciting new format.
1. Future proof
As well as supporting the HDR10 (PQ) industry standard, the EZ1000 will also support the new Hybrid Log Gamma HDR format. This means the TV will be compatible with the new generation of HDR broadcast services expected to be launched in 2017.
2. Built for HDR
The EZ1000's extreme colour accuracy, super-deep blacks, unprecedented near-black detailing and high OLED brightness is a combination that's tailor-made to suit HDR's colour and contrast extremes. The way every single pixel in an OLED TV makes its own light also means HDR's stunning brightness highlights and perfect blacks can share the screen simultaneously, without any of the distracting stripes or circles of accidental light you get with LCD TVs (which have to share external lights across groups of pixels).
Dynamic Blade Speaker – Tuned by Technics
Panasonic hasn't just focused on achieving stunning pictures from the EZ1000.
Aiming to bring the best sound to the OLED TV, it has developed the Dynamic Blade Speaker: a deceptively slim audio system that houses no less than 14 multiple speaker units (eight woofers, four squawkers and two tweeters, plus a quad passive radiator to boost bass).
To this end, the engineers of the acclaimed audio brand Technics were also involved at every stage of the Dynamic Blade Speaker's development, from mechanical and electrical circuit design through to sound tuning.
Next Generation Smarts
The EZ1000 features a newly developed My Home Screen 2.0 smart system designed to deliver an ultra-smooth and intuitive user experience across all of the content sources available to today's TV viewer.
The newly developed OS introduces such features as favourites folders for multiple users, a My App button on the remote that can be customised for faster access to your own favourite content, and a revamped Media Player app that supports 4K HDR10 and Hybrid Log Gamma content.
(UK only): For UK users there is a new version of Freeview Play, which introduces new search/recommendation tools and a Quick Look Guide that shows past, live and future TV programs for the current channel. Also included are live thumbnails of what's showing on other channels.
Continental models, meanwhile, will support IP>TV technology, for turning broadcasts into data you can stream to your other devices.
The EZ1000 will support 4K HDR streaming from Netflix, Amazon and YouTube The 65EZ1000 includes Control4's Simple Device Discovery Protocol and is pending Connects with Control4 Certification. Also, the OLED TV will be submitted to Creston to obtain Crestron Certification.
Dressed to impress
Panasonic has designed the EZ1000 'with you in mind', as part of the Panasonic 'Art&Interior' concept.
A key feature of this approach is an emphasis on its flat (not curved) screen, which seems to float magically above its stand. The way the TV has been created with dark metallic finishes and without any visible seams creates an elegantly organic feel too, drawing attention away from its physical construction.
Finally, the EZ1000 delivers a perfect blend of form and function with its powerful sound system, which is integrated elegantly into its stand.
Summary of key EZ1000 advancements over the previous Panasonic CZ950 OLED model:
| | |
| --- | --- |
| EZ1000            | CZ950 |
| Flat | Curved |
| Around double conventional OLED level | Average OLED level |
| Almost full DCI colour coverage | Average OLED DCI Colour coverage |
| Improved HCX2 video processor | First generation HCX processor |
| 3DLUT upload functionality + ISF Calibration | ISF Calibration support only |
| Absolute Black screen filter | No filter |
| 80W Dynamic Blade Speaker integrated into stand | 40W sound system |
| Improved My Home Screen 2.0 interface | Old generation smart system |
Availability
The 65-inch EZ1000 will be available in Europe from June 2017.